Ideas For Healthy Gift-Giving?
What with all the food and drink of the holiday season, I would love to give healthy gifts this year, something my friends and relatives could enjoy, guilt free. Any suggestions?
Andrew Weil, M.D. | December 13, 2006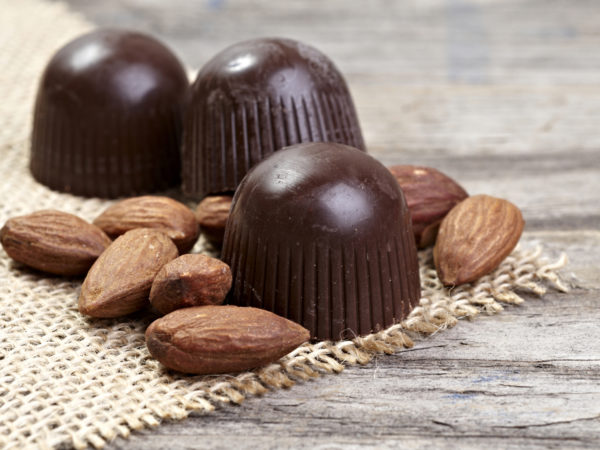 I can think of several healthy gifts that should please almost everyone:
A box of good quality dark chocolate: Good dark chocolate (with at least 70 percent cocoa) really is a healthy treat you could consider, especially for the women on your list (it is the number one craving among women). Chocolate is a source of polyphenols, the same kinds of antioxidants found in red wine and green tea. The fat it contains is mostly stearic acid, which doesn't raise cholesterol levels. And the flavonoids in dark chocolate are good for the heart – they reduce the stickiness of platelets, inhibiting blood clotting and reducing the danger of coronary artery blockages. For those on your holiday gift list who like chocolate, splurge on a box of the best, imported from Belgium, France or Venezuela.
Flowers: A beautiful bouquet or a long lasting flowering plant is sure to please women, although I recommend that everyone (male and female) keep fresh flowers in the home for their beauty, fragrance, and the lift they give our spirits.
A Massage: A gift certificate for a soothing massage. Some types of massage are more relaxing than others. One of the best is Trager work, a system that uses rocking and bouncing movements to lull you into a dreamy altered state.
Music: We're all affected by music. It has the power to inspire, uplift us, change our moods, and even alter consciousness. Almost anyone would welcome a CD or two, and for special people on your list, tickets to a concert would be a memorable treat.
A Session with a Personal Trainer: This would be a great gift for someone who wants to get more exercise in the new year.
Extra Virgin Olive Oil: A bottle of high quality extra virgin olive oil is sure to please the health-conscious (and any of the cooks) on your list. A trip to a gourmet market should provide you with many possibilities. Depending on your budget, you could put together a sampling of two or three bottles.
Nuts: Walnuts, almonds, pistachios and cashews contain healthy monounsaturated fats that can lower your risk of heart disease and heart attack. However, because they're high in calories, nuts may not be the best gift for those who would find it difficult to eat them in moderation.
In addition to these suggestions, click here for more healthy pleasures. Happy holidays!
Andrew Weil, M.D.