Forget Fiber?
I thought the point of adding fiber to the diet was to prevent colon cancer. Now I read that it doesn't work. Does that mean that it isn't necessary to include so much fiber?
Andrew Weil, M.D. | March 24, 2006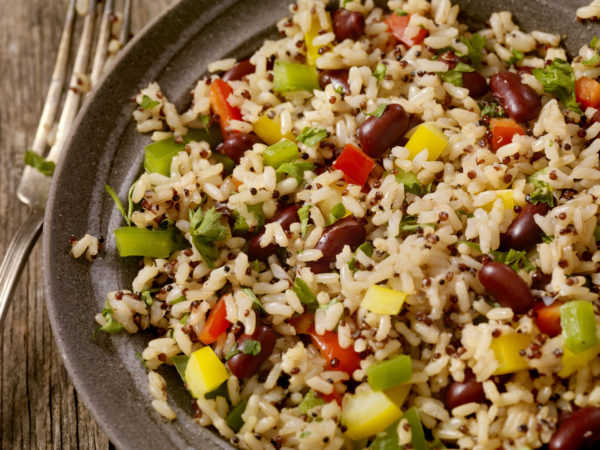 In December 2005 a team of researchers at the Harvard School of Public Health published an analysis which suggested that fiber doesn't protect against colon cancer after all. To reach their conclusions, the researchers reviewed data from 13 studies that included more than 725,000 people, and followed participants for six to 20 years. When they looked at all risk factors for colon cancer, including the amount of fiber in the participants' diets as well as their multivitamin use and intake of folate, red meat, milk, and alcohol, the researchers found no evidence that fiber was protective. The study was published in the December 14, 2005 issue of the Journal of the American Medical Association.
Broad as it was, this study won't be the last word on the subject. Even the researchers involved conceded that more studies will be needed before the question of whether or not fiber protects against colon cancer is answered definitively. One issue that has to be resolved is whether participants in the studies were consuming soluble or insoluble fiber. The distinction may not have been clear in the earlier studies. Insoluble fiber is more protective.
Even if research eventually backs up these conclusions and shows that a high-fiber diet doesn't protect against colon cancer, there's plenty of evidence showing that it has other health benefits including prevention of constipation, maintenance of ideal weight, and reduction in the risks of heart disease and diabetes. Based on the results of this new study alone, I wouldn't advise cutting back on fiber consumption. I recommend getting 40 grams a day from bran cereals, beans, vegetables, fruit and whole grains. Ground flaxseed and psyllium seed are also excellent sources of fiber.
Andrew Weil, M.D.