Can Honey Heal?
Is it true that honey has healing properties? If so, what kind of honey is best?
Andrew Weil, M.D. | February 15, 2007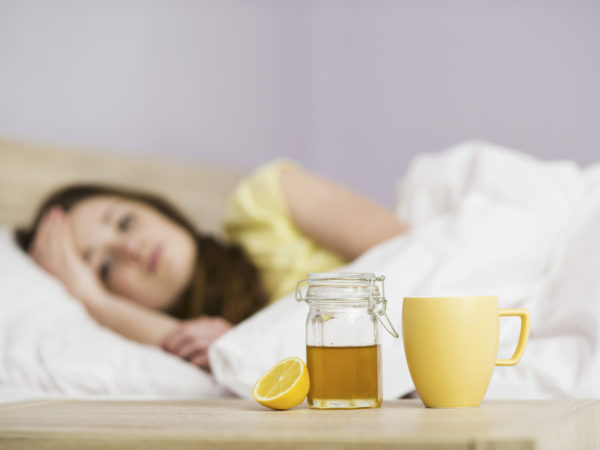 Honey is an ancient remedy that can help heal many kinds of wounds, including some serious ones that don't respond well to conventional treatments. In some studies, honey has been found to be effective against the flesh-eating strain of Staphylococcus aureus, which has become resistant to the antibiotic, methicillin.
Part of the reason honey may work so well is an enzyme added by bees that results in the formation of small amounts of hydrogen peroxide, an effective germicide against many bacteria that cause wound infections. But beyond that, honey's healing properties aren't well understood. Researchers haven't yet discovered which of its many components (about 600 are known) contribute to its therapeutic effects.
Still, evidence is accumulating to confirm its health benefits, and modern science is now uncovering much about the nature of honey and its many positive actions. A review published in the March 1, 2006 issue International Journal of Lower Extremity Wounds looked at the results of 22 clinical trials involving more than 2,000 patients and concluded that honey quickly clears up existing wound infections and protects against further infection, reduces swelling and minimizes scarring, helps remove infected and dead tissue, and speeds healing by stimulating new tissue growth.
Much of the research into honey's healing properties is being done at the Waikato Honey Research Unit at the University of Waikato in New Zealand. Studies are also ongoing in Germany, where pediatricians have been using honey to treat wounds in children with cancer. The German physicians say that even persistent wounds that refused to heal for years can be brought under control with the type of honey being studied.
The honey used in the New Zealand research is available commercially as manuka honey (it's a type of honey, not a product, hence no capital "M"). The German physicians are using Medihoney, developed in Australia. I wouldn't depend on the honey you buy at the supermarket – or the health food store – to treat your next cut or burn, but you can try one of the medicinal honeys. However, if you have a bad burn or an open wound, be sure to get prompt medical treatment. Using honey correctly to treat a serious wound requires considerable expertise. For more information on this subject, visit the Waikato Honey Research Unit (http://bio.waikato.ac.nz/honey/contents.shtml).
Andrew Weil, M.D.