Body Burden Testing for Toxins?
What can you tell me about body burden testing? Is it worthwhile?
Andrew Weil, M.D. | December 10, 2007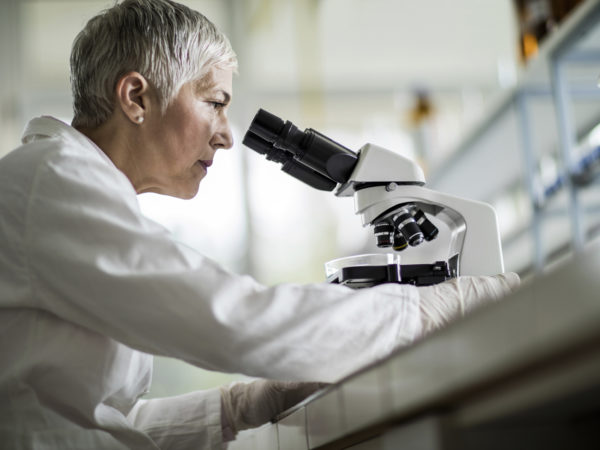 Body burden tests measure levels of environmental toxins accumulating in our bodies via analysis of blood, urine, breast milk and other fluids and tissues. Also called bio-monitoring, the tests can tell us something about the extent of our exposure to various substances, but not necessarily what the effects of this "burden," if any, will be.
The tests became a hot topic in October 2007, after CNN ran a report on a family in California that had them performed back in 2004. Results showed than the two children, then 18 months and five years old, had seven times the exposure to contaminants including the flame retardants known as polybrominated diphenyl ethers (PBDE's) of their parents. PDBEs are known to cause thyroid dysfunction in lab rats. So far, no problems have surfaced in the children, but that doesn't mean that there's nothing to worry about. Based on other lab results, Sweden banned the chemicals in 1998, the European Union banned most of them in 2004 and most have been voluntarily withdrawn in the U.S. (according to CNN, one type is still used here in electrical equipment, construction material, mattresses, and textiles).
Some experts blame the body burden of industrial toxins for rising rates of asthma, childhood cancers, birth defects and developmental disorders. There is no conclusive evidence for this, but the coincidence is indeed worrisome. Kids have greater exposure to environmental toxins than adults because pound for pound they eat more and breathe more air than the average adult.
Another group of chemicals that showed up in tests of the two California kids were phthalates – plasticizers found in bottles, toys, kitchenware, medical devices and other products and linked to reproductive problems in lab animals. They may cause infertility in men. The European Union and other countries have banned phthalates in consumer products, and in 2007 California became the first state in the U.S. to ban use of six phthalates in children's products and toys.
In addition, a chemical called perchlorate – known to interfere with thyroid function – has turned up in drinking water in schools and elsewhere. The watchdog Environmental Working Group (EWG) estimates that from food sources alone, at least 250,000 one-year-olds have been exposed to perchlorate above the government's safe dose.
The list goes on and on, but it doesn't mean you should rush out (or rush your kids out) for body burden testing. Given all the chemicals in our environment, chances are we're all contaminated. The issue is what you can do personally – and what we can do as a society – to reduce the burden. The long-term solution is more and better regulation of the chemicals in our environment, and that requires sustained citizen pressure on our elected officials to force the necessary changes. I urge you to take action, and at the same time to learn about common toxins at home and in the environment in an effort to minimize your exposure.
For personal protection, I suggest eating foods high in antioxidants. Select organic varieties when it comes to foods linked with high pesticide residues (you can find guidance at the Web site of the Environmental Working Group at www.ewg.org). In addition, take a good-quality antioxidant multivitamin-mineral every day as insurance against dietary gaps. Natural methods of detoxification include drinking high quality filtered water and using steam or sauna baths to increase sweating.
Andrew Weil, M.D.