Are Plastic Containers Unhealthy?
I heard something about certain plastic containers leaching harmful chemicals into foods and beverages. Is there a danger?
Andrew Weil, M.D. | November 2, 2006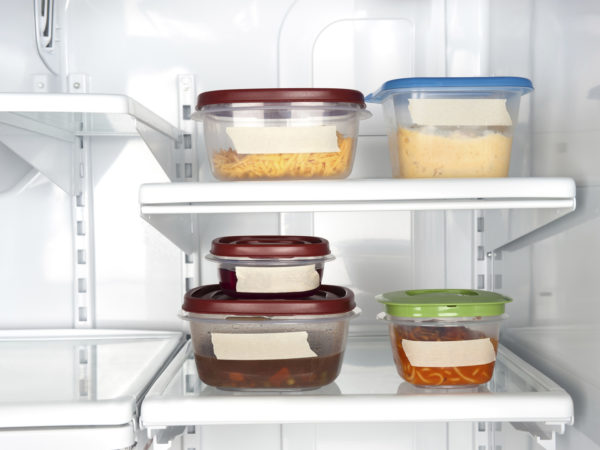 You may be referring to polycarbonate plastic containers, which may leach the chemical bisphenol A (BPA) into food and water. Since the 1950s, BPA has been used to produce the plastics found in water bottles, baby bottles, toys, and the linings of food and beverage cans. In the United States, studies have shown that BPA appears in the blood and urine of 95% of people tested.
A recent study published in the January, 2006, issue of Environmental Health Perspectives found that low-level exposure to BPA resulted in insulin resistance in mice. With insulin resistance, cells lose their sensitivity to insulin, the pancreatic hormone needed to allow blood sugar to enter into cells for use as fuel. This prompts the pancreas to overcompensate and crank out even more insulin, which can increase inflammation and promote fat storage, weight gain, and cardiovascular disease. It can also lead to adult onset (type 2) diabetes, which is now reaching epidemic levels in the United States.
The researchers noted that the BPA doses used in the study were within range of current human exposure, 5,000 times below the level the U.S. Environmental Protection Agency (EPA) established as the lowest dose at which adverse effects of BPA can occur in humans (50 milligrams per kilogram per day). Based on their findings, the researchers, from Spain and Mexico, concluded that exposure to BPA increases the risks of type 2 diabetes, high blood pressure and high cholesterol. For those people who have a genetic predisposition to developing metabolic syndrome under the right conditions, this exposure may be especially dangerous.
Of particular concern were the surprisingly low levels of BPA that brought about the changes in glucose and insulin metabolism – levels well within the range of exposure of 95 percent of the American public.
We need studies to determine whether the effects seen in mice are occurring in humans. It may also be time for the EPA and FDA to revisit the safety standards for BPA established in the 1980s.
Bottom line: more research is needed, but polycarbonate plastic containers may not be safe for storage and transport of food and beverages. Better choices are polypropylene (#5 pp), high-density polyethylene (#2 hdpe), and low-density polyethylene (#4 LDPE). Campers – check your plastic bottles and put away the Lexan types (polycarbonate) in favor of ones made of safer materials.
Andrew Weil, M.D.