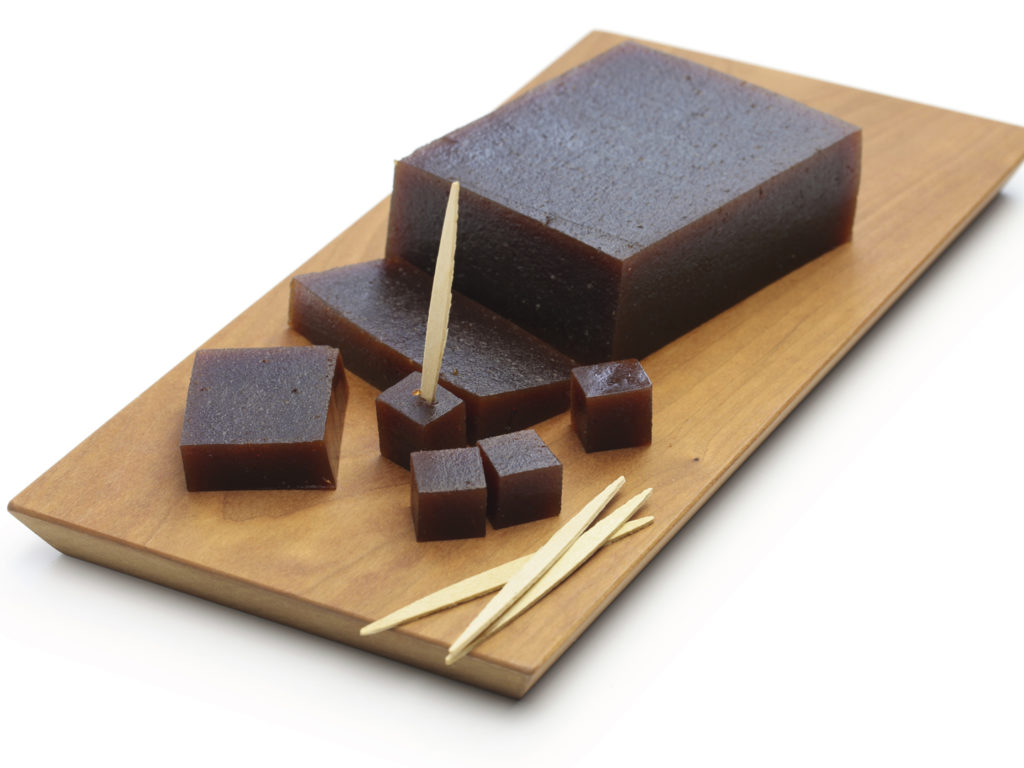 Walnut, Quince & Manchego Bites
Nutrition
Serves 12
Nutrients per serving:
Calories 296
Protein 13g
Saturated Fat 9g
Monounsat Fat 1.3g
Polyunsat Fat 7g
Carbohydrate 8g
Fiber 1.4g
Cholesterol 40mg
Vitamin A IU 515
Vitamin E 0.00
Vitamin C 6.4mg
Calcium 290mg
Magnesium 26mg
This recipe is courtesy of Dr. Weil's cookbook: FAST FOOD GOOD FOOD.
A Fast Food Good Food exclusive! Quince paste, known as dulce do membrillo in Spanish-speaking countries, is made by cooking the hard, tart flesh of this fruit (a relative of apples and pears) with water and sugar until it turns red and sticky and holds its shape. It's available in specialty grocery stores and online. In Spain, quince paste is commonly paired with manchego cheese, made from raw goat's milk, as a breakfast item or snack. This recipe fancies up the combination with toasted spiced walnuts and chopped parsley and it works as a breakfast dish.
Ingredients
1 1/2 cups raw walnuts, toasted
Pinch of sea salt
1/4 teaspoon smoked paprika
1 /12 pounds quince paste, cubed
1/2 cup fresh flat-leaf parsley leaves
1 1/2 pounds manchego cheese, cubed, at room temperature
Instructions
1. Place the walnuts in a food processor and add a pinch of salt and the paprika. Pulse until the nuts are very finely chopped, then pour out onto a plate.
2. Roll and press each cube of quince paste in the walnuts until it is nicely coated. Thread onto a toothpick, place a leaf of parsely on top, and add a cube of manchego last. Thread the remaining quince paste, parsley, and cheese on toothpicks in the same way and serve.