No Turkey for Thanksgiving?
My sister has become a vegetarian. What can I include in Thanksgiving dinner that she can eat? She's avoiding dairy products as well as meat… including turkey!
Andrew Weil, M.D. | November 20, 2006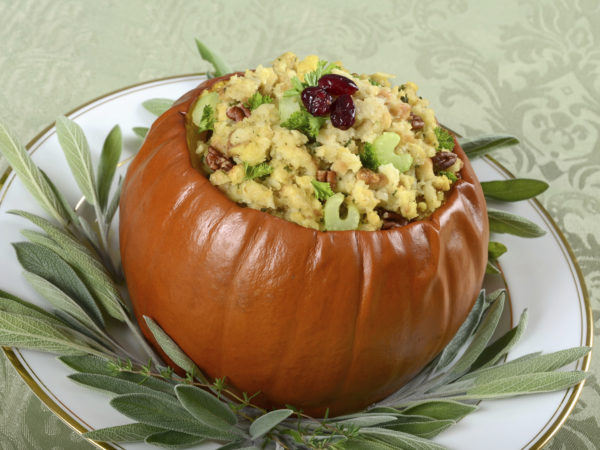 By making this choice, your sister will probably lower her risks of high blood pressure, type 2 diabetes, obesity, heart disease, and cancer. And by accommodating her new way of eating at your Thanksgiving dinner, you and your family may realize what a delicious (as well as healthy) alternative she has chosen.
You can get a substitute for turkey made with tofu and tempeh. One brand, Tofurky, comes complete with giblet gravy and stuffing. Another, UnTurkey, comes in more than one size so you can get a soy "turkey" big enough to serve your sister and any other guests who want to try it. Both are quite good, with crispy "skin" and all.
You could also stuff a pumpkin or squash with rice, cranberries, apples, nuts and other ingredients that typically go into turkey stuffing. A stuffed pumpkin looks very festive on the table and will rival the turkey for attention.
Since your sister isn't eating dairy products, you also might want to offer vegan versions of some traditional Thanksgiving side-dishes such as sweet potatoes and mashed potatoes. Cooked pureed cauliflower is an example. You might also want to try roasted root vegetables as a replacement for stuffing. Instead of butter, use olive oil to flavor green vegetables. Or check my book "The Healthy Kitchen." You'll find lots of recipes for side dishes that are as tasty and appealing as traditional Thanksgiving fare. Your family and guests may like them so much that they'll thank your sister – and you! – for introducing them to a new, healthy and delicious way of eating.
Happy Thanksgiving!
Andrew Weil, M.D.