Travel: An Important Part of Your Legacy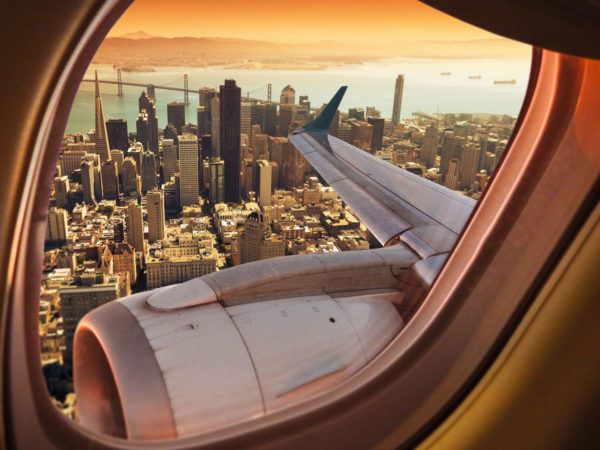 Reflection
Travel has varied purposes, and the stories we tell about our travels are among our most interesting legacies. The experiences we have when we travel are often transformative: enlarging our perspectives, nourishing our souls with the natural and person-made beauty we enjoy, opening our hearts and growing our compassion as we witness the world beyond the comfort of the known of our homes and communities.
Many of us are fortunate to travel for vacation, vacating the known to take a break from the habitual, to rest and play, and to feed our desire and curiosity about the unknown.
A popular purpose for travel is to connect with our ancestral families. A nation of immigrants, we have the opportunity to journey to the homelands of our ancestors providing us an experience of nostalgia, of belonging, of joy and sadness, that changes our perspective about who we and our family are, and what family and cultural values of the past we choose to preserve for the future.
For some, travel today or yesteryear was not by choice; rather it was both physically dangerous and psychologically damaging: escape from religious or political persecution when survival was paramount; losses, refugee memories, assimilation with little money, few possessions, adapting to a new language and culture. These travel stories about the wounds of travel and the inner re-sources required to survive and thrive need to be shared with future generations too.
When we're unable to travel and learn firsthand, we're blessed to live at a time when, with a simple click of a mouse, we can visit – in color and three dimensions – almost any place in the world. (e.g. My daughter just told me about the amazingly beautiful 500 year–old Blue City, Chefchaouen, in Morocco.)
For many, reading deepens our understanding of faraway lands and times, the worlds we cannot visit. (I'm reading The Warmth of Other Suns: The Epic Story of America's Great Migration, the National Book Circle Award winner in 2011 by Isabel Wilkerson. It tells through three personal stories the history of American blacks migrating from the South to the North to escape the abuses of Jim Crow during the first half of the 20th century).
Reflecting and writing about travel can take many forms: legacy letters, travel journals, photos and movies, memoirs, blogs, emails. My oldest granddaughter left for Israel in August to volunteer in the IDF with a mission to save lives. She emailed a detailed account of her first weeks to family and friends titled "Israel Update #1." I was moved by what she wrote and jolted back in time to think that with one click she could communicate instantaneously with everyone. No sooner had she finished and clicked "send," than I'd received it in my inbox.
I recalled writing to family and friends monthly for the two years I served in the Peace Corps in Tunisia, '66-'68. I'd brought a portable Olympia typewriter and a sheaf of "mimeo–masters." I typed "my update" on the master, mailed it to my sister in Minnesota, who found a "ditto" machine, loaded the master on the drum and cranked out 50 copies of each page. She then folded my message and stuffed it into the 50+ envelopes she'd stamped and addressed and mailed them to my list, snail mail, the only mail in existence in the 60s. By the time one "update" was received, it was old news, and I was already writing the next one! Well, my Olympia typewriter is no more and today Sophie keyboards on any number of devices, but the purpose remains . . . to preserve and share travel experiences and lessons learned with friends and family now and for the future.
Whether your travel is a necessity, a mission, or a privilege, it can transform you, affect your future: who you are, how you live, and what matters most to you.
If you've travelled or are planning to, please reflect wearing your legacy lens. What you've learned, what amazed you, how travel has changed you, is the stuff legacy writing is made of. Share your travel stories to make a difference.
Principles of Practice:
List three important journeys you've been on, and places that are on your "bucket list" to visit in the future.
Choose either the most inspiring or the most difficult journey you have already been on, and reflect in your journal about that time. Include such thoughts as why you took that journey, what you'd hoped would be the outcome, and what you actually experienced, learned, and appreciated. What stories and learnings do you want to share with loved ones and future generations?
Shift gears and focus your reflection on the next trip on your bucket list. Why do you want to visit that particular place? Keeping that desire in mind, what can you do to plan and anticipate the trip to achieve your goal? Hopefully you can leave your plan open to the unexpected and allow the experience itself to teach or inspire you?
Before you write a legacy letter to someone about your travels, consider the significance of travel itself as an opportunity available in the 21sst century. What might living for a long time in another culture mean to future generations? How might travel to ancestral homelands deepen roots, solidify values, connect the young to their own time and to their history?
Using your thoughts about travel (see 4 above) as a paragraph of context, write a legacy letter to someone(s) you love. Tell a story of something in your travels that was important to you: experiencing beauty, freedom, exposure to something new and surprising, how you were changed in some significant way by the experience. Conclude with a blessing to your reader that is related to your ideas and feelings about the value of travel.
If you choose, write more travel legacy letters to those you know – to tell other stories and learnings about your journeys.
May your reflections about travel clarify your experience and inspire those you love,
– Rachael Freed
Rachael Freed, LICSW, senior fellow, Earl E. Bakken Center for Spirituality & Healing, University of Minnesota, is the author of Your Legacy Matters and Women's Lives, Women's Legacies. [email protected] and www.life-legacies.com.