What Is Legacy Writing & How To Get Started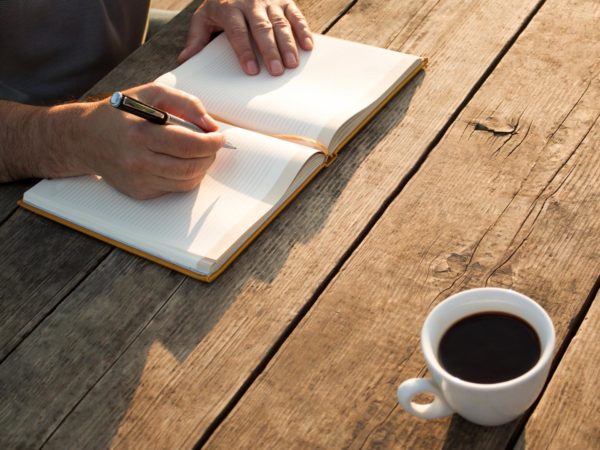 Welcome to the first Spontaneous Happiness Blog post by Legacy Writing expert Rachael Freed. Each month Rachael will be posting information on legacy writing as well as specific writing assignments designed to help you uncover, communicate, and preserve your life stories and values. We hope you enjoy these as much as we do!
Yours in health,
The DrWeil.com Team
Reflection
To kick off my Spontaneous Happiness Legacy Tips & Tools posts, I wanted to take some time to cover the basic principles of legacy writing. Whether you are a new or seasoned legacy writer, I hope you will benefit from this review to refine or renew your commitment to legacy writing and reflective process notes. Future monthly "Legacy Tips & Tools" will generally focus on a specific writing topic each month, so be sure to check back in October! – Rachael Freed
The 4 Basic Principles Of Legacy Writing
The basic principles of legacy and legacy writing include:
Legacy letters (ethical will documents). These differ from memoir, spiritual autobiography, genealogy-/family history or scrapbooking in intention, but not necessarily in content.
The intention (purpose) of legacy writing is to discover, communicate, and preserve your values, stories, wisdom, and blessings for future generations.
Legacy letters may be written to a family member, friend, colleague, co‐worker or community. The recipient of your legacy letter may no longer be alive. One need not be a parent or a grandparent to leave a legacy of values. As Marianne Williamson declared, "We are all mothers of the planet."
Legacy writing is a privilege and responsibility for all of us, no matter our age or gender, to tether future generations to their past, to their families, tribes, and communities and to nurture and inspire them.
Dr. Weil suggested in his endorsement of my book Women's Lives, Women's Legacies that, "The ethical will is a wonderful gift to leave to your family at the end of your life, but … its main importance is what it can give you in the midst of life."
What did Dr. Weil mean? The ethical will "links you to your history, gives purpose to your daily life, and communicates your legacies to those you love." This writing also nourishes you, the writer. Legacy writing addresses universal human needs – our own personal needs – needs of which we are generally unaware. These include: the need to belong, to be known and remembered, to make a difference, to bless and be blessed, and to celebrate Life.
"Stories [and values] have to be told or they die, and when they die, we can't remember who we are or why we're here."                                                                                       
– Sue Monk Kidd
The inaccessible or arcane term "ethical will," or even "spiritual-ethical will" may frighten potential legacy writers. Don't be scared away! We are all competent to write a "legacy letter," and to feel confident that we have something worthwhile to communicate. As well, the reflection component pre- or post- letter writing is central to our learning to know and appreciate ourselves more deeply.
The Practice Of Writing Legacy Letters
Understanding the fundamentals of legacy letters and ethical wills lead us to principles of practice.
We can all write a letter! Use a letter format (far less threatening than writing a document or a book.) In this day of swiftly deleted emails and the corrupted spelling of text messaging, there is something special, even sacred, about receiving a letter in a loved one's hand.
Time yourself and write for 15 minutes, and no more. Limiting your writing time will focus your intention and combat the idea that legacy writing is an overwhelming task meant only for retirees. (You can always go back to rework and amend your draft.) Most writers find that the discipline of brief timed writing almost always results in surprising and profound expressions directly from the heart, the foundation of a powerful message to your loved one.
Directly after writing a legacy letter, write your reflections about your experience – writing for no more than five minutes. Keep them with a copy of your letter in your personal legacy file. These 'process notes' are the mental complement to your heartfelt letter. They provide you with a different perspective about the experience of writing a legacy letter: An invaluable reflection – an opportunity to learn more about yourself and the values that matter most to you.
Need more structure? You may find the following four-paragraph template useful to organize your letter (this is more fully explained in my book Your Legacy Matters). Briefly the four paragraphs are:
The context: Provide a snapshot of the times and circumstances
Your story
Your learning (wisdom gleaned) from your story
The closer, a blessing (the core of all legacy writing), that flows from your story and learning to the intended recipient(s) of your letter.
May your reflection and legacy writing be a gift to yourself today and to those you love tomorrow,
Rachael Freed
Rachael Freed, LICSW, senior fellow, Earl E. Bakken Center for Spirituality & Healing, University of Minnesota, is the author of Your Legacy Matters and Women's Lives, Women's Legacies. [email protected]  and www.life-legacies.com