The Legacy Of Wonder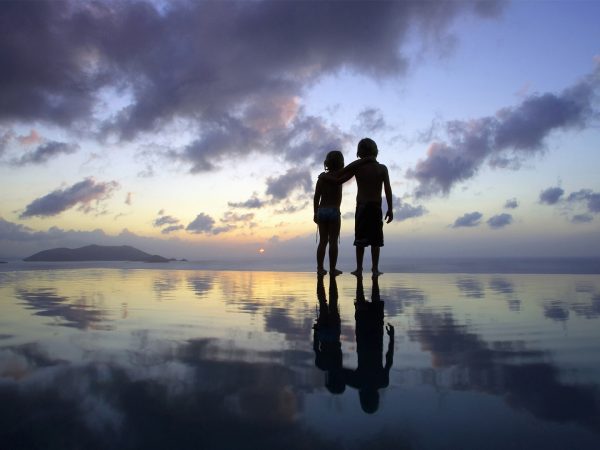 Reflection:
Do you remember being a child of four or five wondering about the puffy white clouds floating in a perfect blue sky as you lay in the sweet-smelling grass? Or your wonder as you freed a minutes old butterfly newly born from its chrysalis? Or your wonder the first time you rode a two–wheeler or paddled a canoe or heard a symphony live? Those moments of awe and curiosity, the wonders of life that we experienced as young children, seem uncapturable today.
Yet 'wonder' is a gift and a legacy available to everyone that we can pass on to those who will come after us. We just need to reawaken it in ourselves, nourish it with our attention, and experience it (and share it).  Certified Legacy Facilitators have been meeting on Zoom since May to document our responses to the twin pandemics we've been exposed to. In July I invited them to write about WONDER, both a noun and a verb, with complex meanings: the first relates to curiosity: "wondering why or how." The second refers to "awe and amazement."
As I began my writing I found myself wondering at the power of John Lewis' life and the awe I felt about him; but I also found myself curious about how he'd maintained his dignity, strength, and love when for fifty years he'd been spat upon, beaten, and imprisoned. I further wondered if I would've had his strength given his circumstances.
Thinking about his circumstances, I wondered how I would have related to what Jews experienced during the Holocaust. Would I have had the courage and dignity to go on when I'd lost my name, my family, my spiritual community, and experienced the brutality of humiliation, beatings, starvation, and worse?
John Lewis' answer was love. He wrote: "Anchor the eternity of love in your own soul and embed this planet with goodness. Lean toward the whispers of your own heart, discover the universal truth, and follow its dictates. Release the need to hate, to harbor division, and the enticement of revenge. Release all bitterness. Hold only love, only peace in your heart, knowing that the battle of good to overcome evil is already won. . . ."
But I admitted in my wondering that I didn't believe I'd ever have the largesse to love humanity as John Lewis and Holocaust survivors did . . .. My wondering grew bigger than simple curiosity; it related to what my life and its purpose is. It's not a new question, but what felt new was honestly letting myself look inside, taking off my masks.
After my writing I felt neither happy nor pleased with myself, but cleaner, more honest, less naïve. The surprise and wonder I experienced as I wrote honestly for myself was worth the unmasking I did, and now I will turn my curiosity and awe, my wonder, into a legacy letter for my grandchildren and theirs.
Taking Action:
Take some time to muse about the wonder you experienced as a child. Allow yourself to visit your world today opening to wonder, though it may be of an entirely different nature than you experienced back then.
Reflect on these thoughts: The National Book Award winner, Ta-Nehisi Coates, wrote, "I wanted to learn to write, which was ultimately, still, as my mother had taught me, a confrontation with my own innocence, my own rationalizations." And Fr. Richard Rohr wrote: "…our thoughts and actions become more mature…only when we begin to question our own viewing 'platform.'"
Consider your own experience of wondering, perhaps a gift of being sheltered-in-place without our usual diversions and distractions of this unique moment.
Write to those you love about your experience, values, and feelings. Document your experience of wonder, then and now. Close your letter with a blessing of love.
May we all be enriched by wonder, its memory and the wonders all around us today, and may we grow by writing honestly for ourselves and those who will follow us, and may our wonder help build a world of love for everyone,
– Rachael Freed
Rachael Freed, LICSW, senior fellow, Earl E. Bakken Center for Spirituality & Healing, University of Minnesota, is the author of Your Legacy Matters, Women's Lives, Women's Legacies: Passing Your Beliefs & Blessings to Future Generations and Heartmates: A Guide for the Partner and Family of the Heart Patient Rachael Freed [email protected] and www.life-legacies.com