The Legacy Of Building Community In A Pandemic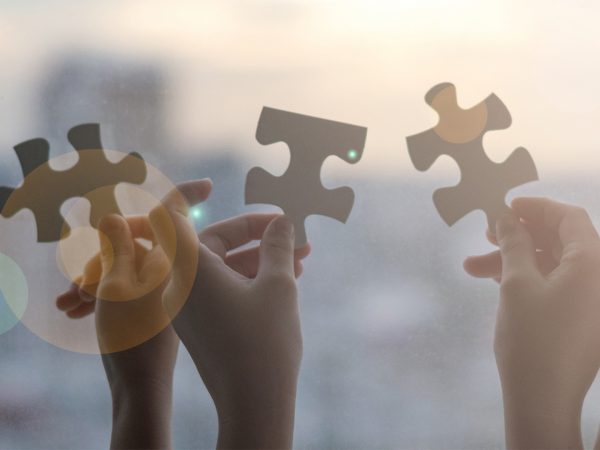 Reflection:
Living alone as I have for the past 22 years takes on new meaning as the weeks of sheltering-in-place crawl on. I'm a natural extrovert and over my lifetime have sought family and communities to nourish my soul and feel whole. Now I observe that my needing, hungering for, and appreciating community seems universal.
It didn't take long for my family and communities to become adept (all ages) at using technology to gather. My home Al-Anon group meets weekly over Zoom. Our extended family and friends gathered on Zoom to celebrate Passover. My synagogue has been providing services and classes on Zoom for over a month, each rabbi leading from home. Service and social communities are connecting with technology. (I wish I'd had the foresight to buy Zoom stock in January).
Intuiting the need, I initiated three small communities this month: Being known as "the book granny" I invited my now older teen grandkids to participate in a reading group, providing them structure twice a week, the opportunity to see and catch up with cousins, and I get to read to them as I did when they were younger. Second, while organizing some pictures, I came across a century old photo of my maternal grandparents and their first three children. Deciding to share it with my remaining six cousins (ages 60s to 90s), I emailed it to them with an invitation to start an email community sharing how each of us is dealing with the pandemic. Enthusiastically received, we have now included our children, making the community inter-generational, and are planning a Zoom get together (some of us have not seen others since we were children!)
The third community just began; I invited all the certified legacy facilitators whom I've trained over the last decade to come together on Zoom to share ourselves and our work in legacy writing. My hope is that the work of this small professional community will be enriched beyond the personal gifts we'll share and that we'll plan to meet again.
I've also been reading about the importance of community, and I've received several prayers and poems, some of which are here as space permits before we write ourselves as legacy writers:
"The earliest and most basic definition of community – of tribe – would be the group of people that you would both help feed and help defend. A society that doesn't offer its members the chance to act selflessly in these ways isn't a society in any tribal sense of the word…."
– Sebastian Junger
". . . . disasters thrust people back into a more ancient, organic way of relating. Disasters create a 'community of sufferers' that allows individuals to experience an immensely reassuring connection to others. As people come together to face an existential threat, class [and other] differences are temporarily erased …."
– Charles Fritz
". . . we are saying thank you faster and faster with nobody listening we are saying thank you we are saying thank you and waving dark though it is."
– W.S. Merwin
Taking Action:
Consider the importance of community in your life – in what ways it nourishes you and provides you with a sense of. belonging and caring.
Reflect on ways you've participated in community life – giving and taking, focusing on others' and your needs – ways you plan to foster community in our pandemic and post-pandemic world.
Translate your reflections, thoughts, and feelings into a legacy letter for someone(s) in a younger generation with the goal of awakening their awareness of the power and need for community.
"May you bless communities with your love and action, and may you be blessed in return as you actively participate in community."
– Rachael Freed
Rachael Freed, LICSW, senior fellow, Earl E. Bakken Center for Spirituality & Healing, University of Minnesota, is the author of Your Legacy Matters, Women's Lives, Women's Legacies: Passing Your Beliefs & Blessings to Future Generations and Heartmates: A Guide for the Partner and Family of the Heart Patient Rachael Freed [email protected] and www.life-legacies.com