Do You Eat Right Before You Sleep? 2 Reasons To Break That Habit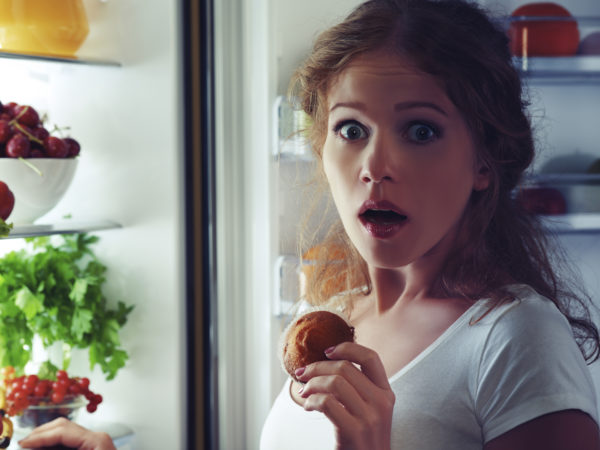 You may remember being warned not to eat just before you swim. But what about not eating just before bed? If you have ever eaten a big meal late in the evening, chances are you have had trouble falling or staying asleep. Why?
It is more difficult to digest food when lying down. Our digestive tracts work best when we are upright – sitting, standing, or even walking. When you lie down after a meal, gravity can disrupt proper digestion keeping food in the stomach. This can lead to acid reflux, or heartburn, which can hinder sleep and lead to symptoms that carryover into the next day.
Digesting food requires the body to expend energy. This can interfere with the relaxed metabolic state required for sleep.
Instead of eating large meals later in the evening, eat them earlier in the day, when the body will best use the energy the food provides. If you feel the need to have something before bed, recent research suggests something light and carbohydrate-based may be best. Consider a small piece of fruit or maybe some leftover berry smoothie from earlier in the day.
Today's Health Topics
Editor's Pick
Health Focus
Ask Dr. Weil's Q&A
sponsor
Visit Our Origins Shop!
Dr. Weil believes inflammation is the root cause of visible skin concerns like irritation. He also believes mushrooms have the power to fight irritation. That's why he partnered with Origins to create these Mega-Mushroom Formulas.