Can Food Help Prevent Alzheimer's Disease?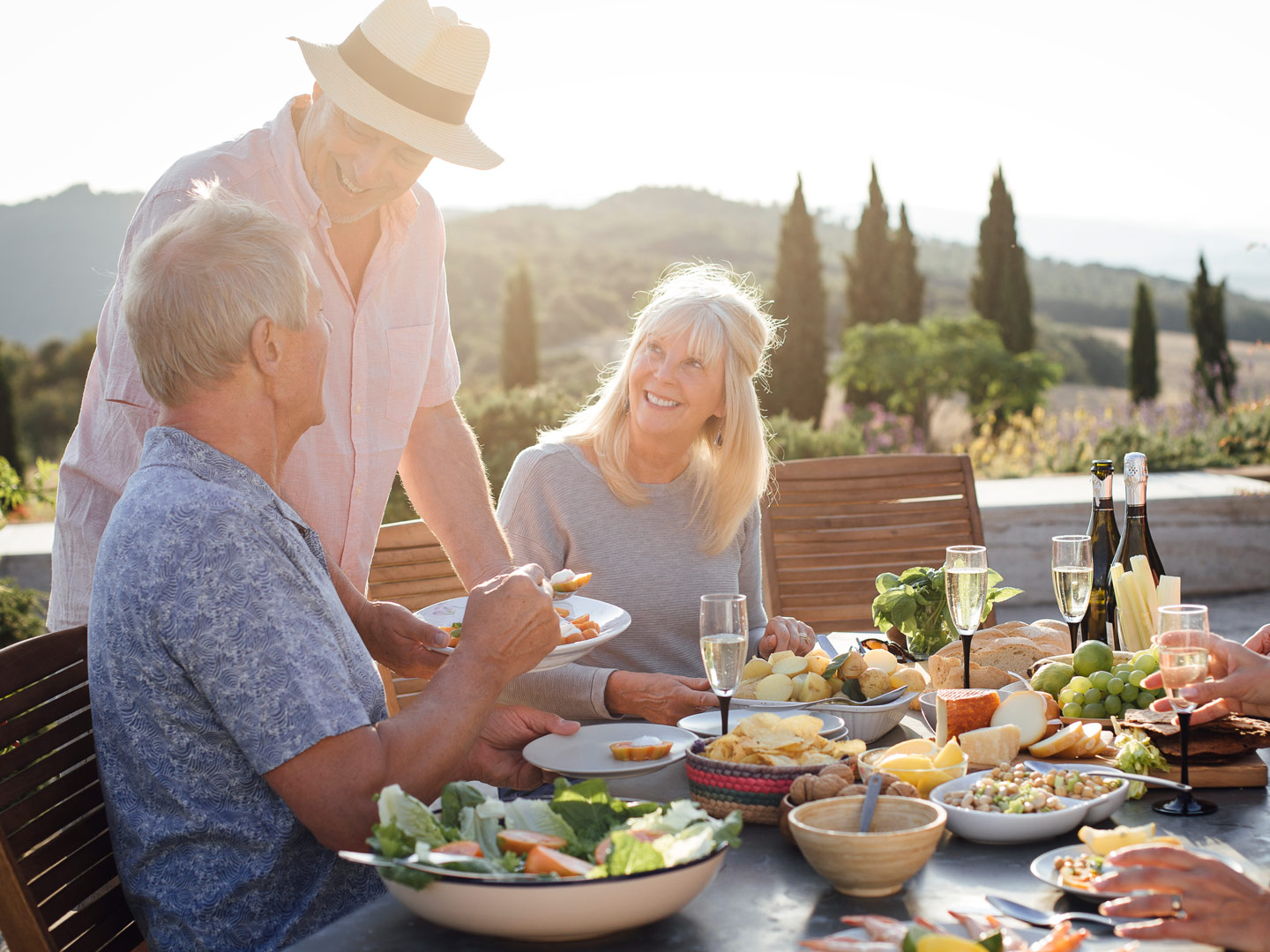 To help minimize your risk of Alzheimer's disease, stick with the Dr. Weil-recommended Anti-Inflammatory Diet. It is rich in omega-3 fatty acids and antioxidants – both of which can help address inflammation, which experts now consider a primary contributor to many diseases, including Alzheimer's. You can get started by eating a wide variety of fresh fruits and vegetables, as well as omega-3 rich foods such as (in order of potency) wild Alaskan salmon, walnuts, and freshly ground flaxseed.
There was also a recent study at UCLA showing that a gluten-free diet was part of a lifestyle program that reversed the symptoms of early Alzheimer's. This may not be necessary for everyone, but many of our integrative medicine fellows see patients improve their brain fog symptoms on a gluten-free diet. It may be worth a three- to four-week trial to see for yourself. Aim for replacing your wheat products with real foods like those mentioned above and not a bunch of gluten-free processed and sweetened food products. The UCLA study also implemented lowering sugar intake, regular exercise, quality sleep and relaxation in the beneficial group.
Find out if you are eating Anti-Inflammatory – take Dr. Weil's Anti-Inflammatory Diet Quiz!
Today's Health Topics
Editor's Pick
Health Focus
Ask Dr. Weil's Q&A
</table
sponsor

Begin The Anti-Inflammatory Diet Today!
Dr. Weil's Anti-Inflammatory Diet & Healthy Aging Plan can help us all age with grace and delay the onset of age-related concerns such as heart disease, Alzheimer's, and many forms of cancer. By developing sound lifestyle practices, you can experience optimal health and well-being. Begin a 14-day free trial of Dr. Weil on Healthy Aging for access to shopping guides, eating tips, recipes, interactive tools, videos and more!