Can Coconut Oil Be Unhealthy?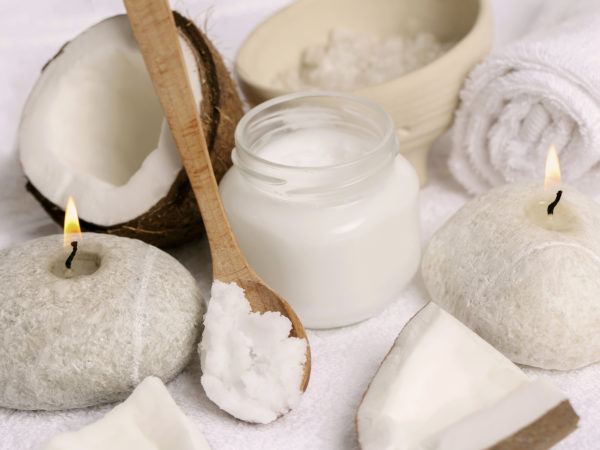 While I am increasingly persuaded that consuming modest amounts (no more than two tablespoons daily) of natural saturated fats such as virgin coconut oil is not hazardous, I still recommend extra-virgin olive oil, nuts or avocados as the main sources of fat in the diet. The bottom line is that coconut oil is 82 percent saturated fat and may be as bad for your heart as other oils high in saturated fat, such as butter, beef fat, and palm oil – all of which should be consumed in moderation, as excess saturated fat may raise levels of LDL ("bad") cholesterol.
While it is possible that coconut oil is less harmful than other saturated fats, I use it more on my skin than I do in my diet. Although I prefer skin care products with natural anti-inflammatory activity, some components of coconut oil have been studied for their benefits to both skin and hair. The lauric acid found in coconut oil is available in a wide variety of skin and hair care products, including body and facial cleansers, soap and sunscreens. Clinical research supports the safety of these products in general, and the utility of coconut oil to help moisturize skin in particular.
Today's Health Topics
Editor's Pick
Health Focus
Ask Dr. Weil's Q&A
sponsor

Begin The Anti-Inflammatory Diet Today!
Dr. Weil's Anti-Inflammatory Diet & Healthy Aging Plan can help us all age with grace and delay the onset of age-related concerns such as heart disease, Alzheimer's, and many forms of cancer. By developing sound lifestyle practices, you can experience optimal health and well-being. Begin a 14-day free trial of Dr. Weil on Healthy Aging for access to shopping guides, eating tips, recipes, interactive tools, videos and more!