Are You At Risk Of Shingles?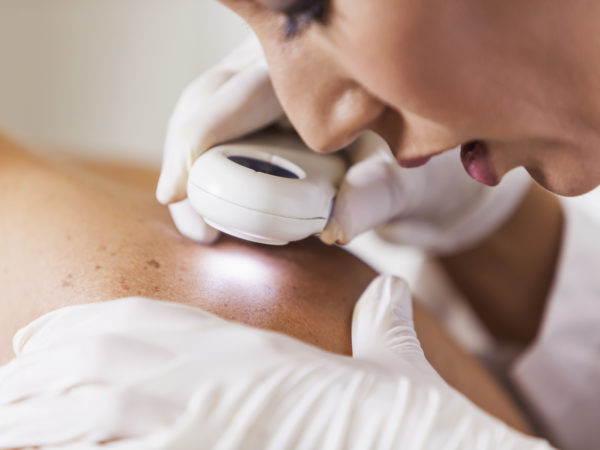 The good news is that if you never had chickenpox, you probably don't need to worry too much about shingles. But if you have, there's a 10 to 20 percent chance that you may develop the small, itchy, fluid-filled blisters that occur when the same virus that causes chickenpox is reactivated. This virus, varicella-zoster, can lie dormant in the nervous system of the body for several decades. People over 60 are at the greatest risk, in part because of the decreased immunity that can happen with age. An increase in physical and emotional stress can also lead to shingles felt to be due to weakening the body's immune defenses. Direct contact with someone who has open shingles blisters can also be a cause: in this instance even people who have not had chickenpox can be affected as they can develop chickenpox, and in turn, shingles.

The symptoms of shingles are usually a burning, itching, tingling sensation of the skin, often on the torso or face on one side of the body. It eventually leads to a rash that looks similar to chickenpox – fluid-filled blisters that eventually dry out and become crusty. It tends to start and end over a three- to five-week period. Shingles can be very painful for some as well.
While shingles itself is more of a discomfort than anything, it can lead to more serious complications, so it's important to see a doctor for treatment, especially if there are any lesions near the eyes or nose. Anyone with immune-deficient conditions or on immune-modulating drugs should be extra cautious and avoid people with open wounds and scabs from shingles.
Conventional treatment consists of medications to attempt to treat the virus early on, as well as for itching and pain. You may also try acupuncture and hypnosis to help address pain. Topical capsaicin (the substance that makes red chilies hot) can also help, as it depletes nerve cells of "substance P," a natural chemical that is involved in sending pain signals to the brain. Rub the cream on the affected area of skin three times a day. Exposing your skin to hot water for 30 to 60 seconds may also be effective, as can turmeric paste: add three tablespoons of turmeric to three cups of water and boil into a paste (it should take at least eight minutes, and you may need to add more water). Apply to the affected area, being careful to avoid contact with clothes, as turmeric can stain.
Finally, if you are over the age of 50, there is a new vaccine for shingles which is more effective than past options. While it may be expensive, its effectiveness is now above 90%, where the previous option worked about half of the time. This new vaccine involves two doses, 2 to 6 months apart – work with your doctor to determine if and when is the right time to get started.
Today's Health Topics
Editor's Pick
Health Focus
Ask Dr. Weil's Q&A
sponsor

Begin The Anti-Inflammatory Diet Today!
Dr. Weil's Anti-Inflammatory Diet & Healthy Aging Plan can help us all age with grace and delay the onset of age-related concerns such as heart disease, Alzheimer's, and many forms of cancer. By developing sound lifestyle practices, you can experience optimal health and well-being. Begin a 14-day free trial of Dr. Weil on Healthy Aging for access to shopping guides, eating tips, recipes, interactive tools, videos and more!