Healthy Vision In 5 Steps – Start With These Suggestions
This tip is brought to you courtesy of the new Weil Vitamin Advisor – visit today for your completely free, personalized recommendation of vitamins and supplements.
The eye is a highly complex and sensitive organ that requires a careful combination of nutrients, protection, exercise and rest for optimal function. In addition to an antioxidant-rich diet and prudent supplementation, consider the following healthy habits to help maintain visual health:
Don't smoke, and avoid exposure to secondhand smoke. Smoking can decrease blood supply to the eyes by causing blood vessels to narrow and blood to thicken.
Protect the eyes from the elements. Sunlight can damage the cells of the macula, which provides visual acuity in the center of our vision. Wear a wide-brimmed hat and sunglasses that protect against at least 99 percent of ultraviolet (UV) rays.
Use safety eyewear when working around potential hazards to help protect against eye injuries.
Stay active. Regular exercise promotes eye health by improving circulation and lowering the risk of diabetes.
Keep blood pressure in check. High blood pressure increases the risk of glaucoma. Consider medication if lifestyle changes can't bring blood pressure into the normal range.
Don't miss tomorrow's Daily Tip, with recommendations on supplements that can promote the health of your eyes.
Today's Health Topics
Editor's Pick
Health Focus
Ask Dr. Weil's Q&A
What Vitamins Should You Take?
When it comes to supplements and vitamins, knowing the right amount to take is important. Help prevent taking too much - or too little - with the
Weil Vitamin Advisor
. Visit today for your free supplement plan!
Advertisement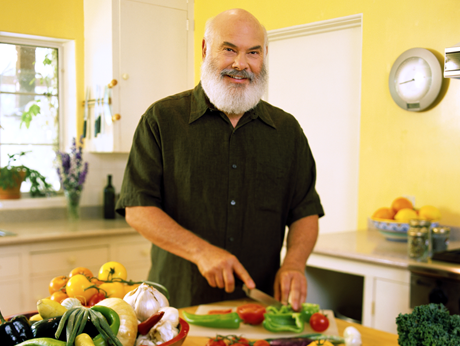 Related Weil Products
Everyone's dietary needs are different based on a number of factors including lifestyle, diet, medications and more. To find out
what vitamins you need
, take the
Weil Vitamin Advisor
. This 3-step questionnaire requires just minutes to complete, and generates a free, no-obligation vitamin and nutritional supplement recommendation that is personalized to meet your unique nutritional needs.
Get Started