Your Ideal Blood Pressure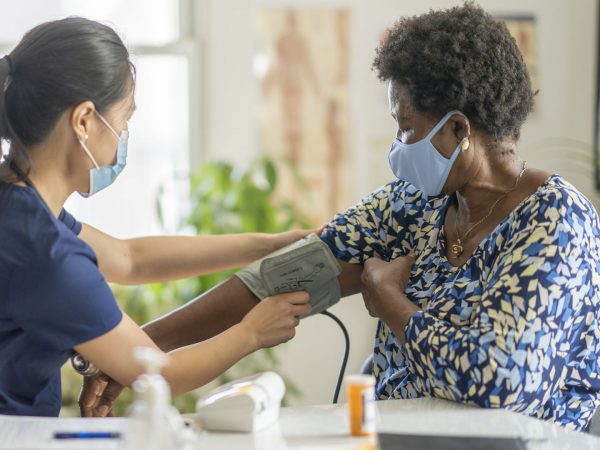 A study from Cedars-Sinai Medical Center in Los Angeles concluded that women's systolic blood pressure should ideally be 110 mmHg or lower instead of 120 mmHg, long considered a healthy blood pressure measurement for both men and women. Lead researcher, Susan Cheng, M.D., director of the hospital's Institute for Research on Healthy Aging, wrote that the new findings suggest that the "one-size-fits-all approach to considering blood pressure may be detrimental to a woman's health." She and her team recommended that the medical community reassess blood pressure guidelines that do not account for sex differences.
The latest findings come from a study that included 27,000 participants, 54 percent of whom were women. Results showed that blood pressure levels above 110 were linked with an increased risk for developing a heart attack, heart failure and any type of cardiovascular disease in women. The same results did not apply to men. The investigators now plan to study whether women should be treated for high blood pressure when their systolic level (the top number) is higher than 110 but lower than 120.
My take? We know that after menopause, a woman's chance of developing high blood pressure becomes greater than a man's, and research has shown significant differences in the causes of high blood pressure between the sexes. These differences may help explain why the incidence of cardiovascular disease has declined over the past 20 to 30 years in men, but not in women, even though the treatments available has been the same for both genders. As things now stand, heart disease is the leading cause of mortality among women, responsible for one-third of all deaths.
Source:
Susan Cheng et al, "Sex Differences in Blood Pressure Associations with Cardiovascular Outcomes." doi.org/10.1161/CIRCULATIONAHA.120.049360 Circulation. February 15, 2021
More current health news from Dr. Weil's Bulletin:
---
Sign up for more Dr. Weil newsletters:
---