Working Out With Exercise Pals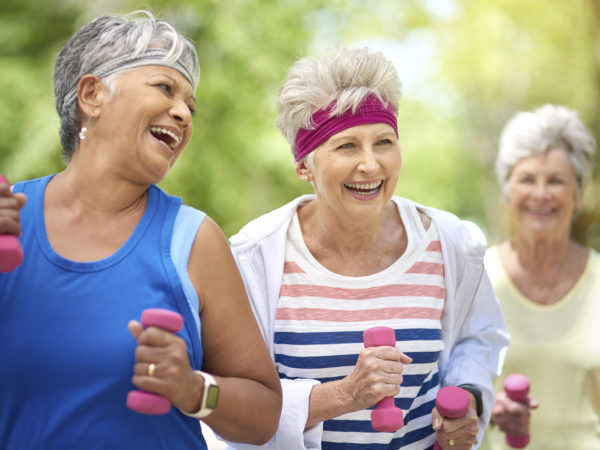 You might get more out of exercise – positive motivation, less stress and a boost in your overall quality of life – if you work out with others. This conclusion comes from a study at the University of New England College of Osteopathic Medicine where researchers recruited 69 students to compare the mental, physical and emotional results of exercising alone or in a group. The students were allowed to decide whether they preferred to exercise with others or on their own for 12 weeks. Every four weeks they rated their perceived levels of stress as well as their mental, physical and emotional quality of life. After the 12 weeks, the monthly scores of those who exercised with a group showed a 26.2 percent decrease in stress, as well as a 26 percent improvement in their emotional states, a 24.8 percent physical improvement and a 12.6 percent mental boost. In contrast, those who worked out on their own exercised twice as long as those in the groups but their only payoff was an 11 percent increase in their mental quality of life.
My take? The conclusion that the study participants who worked out in groups achieved benefits in their workouts that exceeded those who exercised alone fits in with my view of how to form healthy new habits. Your choice of friends and acquaintances is a powerful influence on your behavior. If you want to change your eating habits, spend more time with people who eat healthy food. If you want to be a habitual exerciser, keep company with people who exercise regularly and enjoy it. There's another benefit: I've noticed that aerobic time spent with a friend (or friends) seems to go much faster than the same time spent alone.
Source:
Dayna M. Yorks et al, "Effects of Group Fitness Classes on Stress and Quality of Life of Medical Students." The Journal of the American Osteopathic Association, November 2017, DOI: 10.7556/jaoa.2017.140
Also in this week's bulletin: