Why Eat More Plant Foods?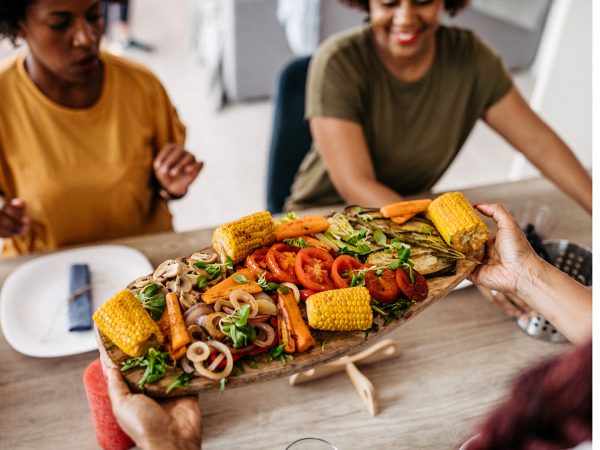 No matter your age, chances are you'll be healthier if most of your food comes from plants. Two investigations published in August (2021) in the Journal of the American Heart Association reported that young adults and postmenopausal women had fewer heart attacks and were less likely to develop heart disease when they increased their consumption of plant-based foods. Specifically, the researchers reported that study participants who ate the most nutritionally rich plant foods and fewer "adversely rated" animal products were 52 percent less likely to develop cardiovascular disease. The study accounted for other potentially contributory factors such as age, sex, race, average caloric consumption, education, parental history of heart disease, smoking and average physical activity. In addition, participants who most improved the quality of their diet were 61 percent less likely to develop cardiovascular disease than those whose diet quality declined during the study.
Study leader Yuni Choi of the University of Minnesota School of Public Health noted that a plant-centered diet "is not necessarily vegetarian. People can choose among plant foods that are as close to natural as possible, not highly processed." He added that he and his team think that individuals can include animal products "in moderation from time to time" as long as those foods aren't fried.
Sources:
Yuni Choi et al "Relationship Between a Plant‐Based Dietary Portfolio and Risk of Cardiovascular Disease: Findings from the Women's Health Initiative Prospective Cohort Study." Journal of the American Heart Association, 2021; DOI: 10.1161/JAHA.121.021515
David E. Jacobs et al, "Relationship Between a Plant‐Based Dietary Portfolio and Risk of Cardiovascular Disease: Findings from the Women's Health Initiative Prospective Cohort Study." August 2021, Journal of the American Heart Association, DOI: 10.1161/JAHA.121.021515
More from this week's health bulletin:
---
Sign up for more Dr. Weil newsletters:
---