What One Cigarette Per Day Can Cost Your Health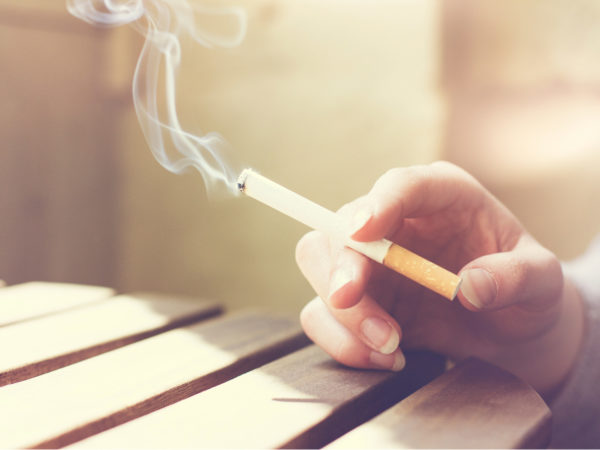 Even if you smoke less than one cigarette per day, you're seriously endangering your health. Results of recently published research from the National Cancer Institute (NCI) are a wake-up call for so-called "low intensity" smokers, a very small percentage of tobacco users whose risks haven't been well studied before. The NCI investigation concluded that lighting up less than once per day over a lifetime increases the risk of earlier death by 64 percent compared to non-smokers. And those who smoked between one and 10 cigarettes daily had an 87 percent higher risk of earlier death than non-smokers. A daily cigarette increased the risk of dying from lung cancer by nine times over that of no-smokers, while smoking between one and 10 cigarettes daily increased the risk of dying from lung cancer by 12 times that of non-smokers. The researchers analyzed data on more than 290,000 adults, age 59 to 82 at the start of the study, participating in the National Institutes of Health-American Association of Retired Persons Diet and Health Study. They found that people who smoked between one and 10 cigarettes per day had six times the risk of never-smokers of dying from respiratory diseases and about one and a half times the risk of dying of cardiovascular diseases compared to those who never smoked.
My take? If you smoke at all – even just one cigarette per day – these new findings should inspire a New Year's resolution to quit. For the record, if you smoke, you have more than lung cancer to fear. The list of diseases linked to smoking includes chronic obstructive pulmonary disease (COPD, including chronic bronchitis and emphysema) as well as coronary heart disease, stroke, abdominal aortic aneurysm, acute myeloid leukemia, cataract, pneumonia, periodontitis (gum disease), plus these cancers: bladder, colorectal, esophageal, laryngeal, liver, oral, throat, cervical, kidney, stomach, and pancreas. All told, one of three cancer deaths in the United States is related to smoking.
Source:
Maki Inoue-Choi et al, "Association of Long-term, Low-Intensity Smoking With All-Cause and Cause-Specific Mortality in the National Institutes of Health–AARP Diet and Health Study." JAMA Internal Medicine, December 5, 2016, doi:10.1001/jamainternmed.2016.7511
Also from this week's health bulletin: