Weight Loss Equals Less Pain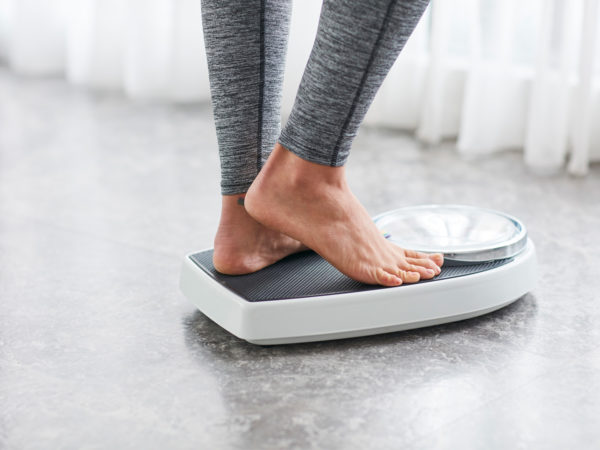 Here's a perk of losing weight you may not have recognized: pain relief. A team of University of Michigan researchers noted that obesity is associated pain and that until now it had been assumed that most of this pain affected weight-bearing areas of the body – the knees, hips and lower back. For a study aimed at learning more about obesity-related pain, the research team put 123 obese participants on a low-calorie liquid diet and asked them to gradually increase their physical activity. Over 12 weeks, 99 participants lost 10 percent or more of their body weight. Not surprisingly, they experienced less pain in the knees and hips, but they also reported pain relief in the abdomen, arm, chest and jaw. In addition, compared to participants who didn't lose 10 percent of their weight, those who shed those extra pounds realized benefits beyond pain relief, including more energy and improved mental health and cognition. The researchers plan to focus next on why losing 10 percent of body weight, specifically, led to the differences seen in the study.
My take? These new findings are provocative in that they demonstrate an important health benefit – less pain – as a result of relatively little weight loss. If you're seriously overweight or obese, bear in mind that even a modest amount of weight loss can also significantly lower cardiovascular risk. For women, maintaining a healthy weight can help protect against breast cancer. If you're seeking a strategy for safe, and lasting weight loss, focus on the only thing that works reliably: eating prudently and exercising regularly.
Source:
Andrew Schrepf et al, "Improvement in Spatial Distribution of Pain, Somatic Symptoms and Depression After a Weight Loss Intervention." Journal of Pain, December 2017 doi: 10.1016/j.jpain.2017.08.004
Also in this week's bulletin: