Tai Chi To Prevent Falls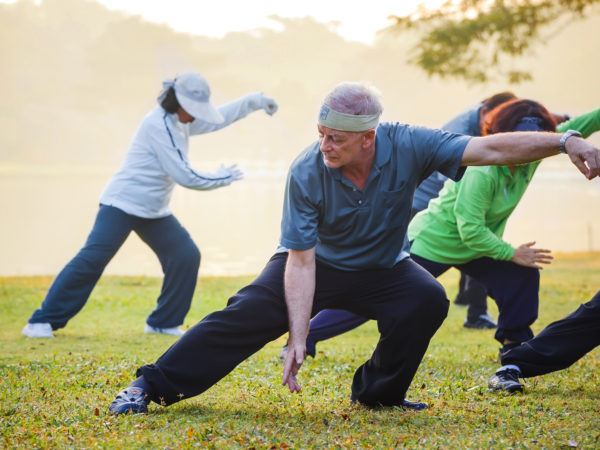 Practicing tai chi three times a week could cut seniors' risk of falling by 64 percent, a significant improvement compared to a five percent decline in risk linked to once a week sessions. These findings come from a Chinese review of 18 published studies that focused on whether or not tai chi can prevent falls. A combined total of 3,824 seniors age 65 and older participated in the original studies. The researchers noted that worldwide as many as 40 percent of people over age 65 and half of those age 80 and over fall each year, posing a risk for a decline in mobility, independence, and quality of life. Falls, especially those involving hip fractures, are also a leading cause of death among seniors. The review found that practicing tai chi was linked to a 20 percent lower risk of falling at least once and a 31 percent drop in the total number of falls among the study participants. The studies included in the analysis were trials in which seniors were randomly assigned to take tai chi classes or to a control group that didn't receive tai chi training. 
Source:
Zhi-Guan Huang et al, "Systematic review and meta-analysis: Tai Chi for preventing falls in older adults." BMJ Open, February 6, 2017, http://dx.doi.org/10.1136/bmjopen-2016-013661
Also in this week's bulletin:
Interested in expanding your knowledge on the latest in nutrition, healthful living and integrative medicine from internationally recognized experts including Andrew Weil, M.D., Donald Abrams, M.D., Victoria Maizes, M.D., Clint Woods, and more? Learn more about the 14th annual Nutrition Conference, Nutrition & Health: State of the Science and Clinical Applications, held May 1-3, 2017, at the Arizona Biltmore Hotel in Phoenix, Arizona.