More Fruits & Vegetables = Less COPD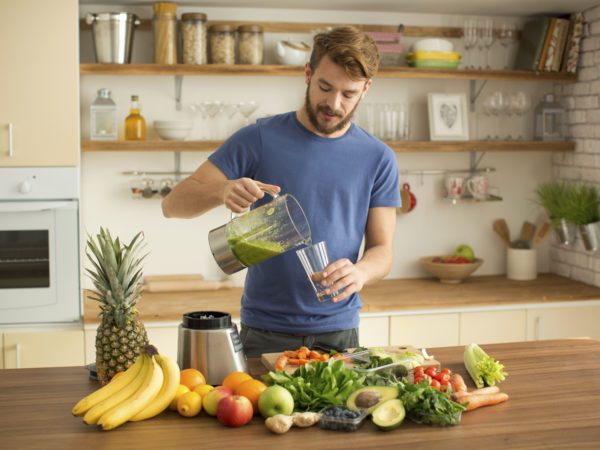 Five daily servings or more of fruits and vegetables can lower the risk of chronic obstructive pulmonary disease (COPD) among current and former smokers, according to a new study of Swedish men. COPD is the third leading cause of death in the U.S. The study included Swedish 44,335 men between the ages of 45 and 79. About two-thirds were former smokers and about 25 percent of the men continued to smoke. None had a history of COPD when they joined the study, however during 13.2 years of follow up, 1,918 of the participants developed the disease. The researchers reported that the men who consumed 5.3 or more servings of fruits and vegetables daily had a 35 percent lower risk of COPD than men who ate less than two servings per day. In addition to having lower risks of COPD, those men who ate the most fruits and vegetables were more likely to have achieved a higher level of education than the others in the study and to be among the group that quit smoking. Study leader Joanna Kaluza of Warsaw University of Life Sciences said that the protective effects of fruits and vegetables observed probably also would apply to women.
Source:
Joanna Kaluza et al, "Fruit and vegetable consumption and risk of COPD: a prospective cohort study of men." Thorax, February 2017, doi:10.1136/thoraxjnl-2015-207851
Also in this week's bulletin:
 Interested in expanding your knowledge on the latest in nutrition, healthful living and integrative medicine from internationally recognized experts including Andrew Weil, M.D., Donald Abrams, M.D., Victoria Maizes, M.D., Clint Woods, and more? Learn more about the 14th annual Nutrition Conference, Nutrition & Health: State of the Science and Clinical Applications, held May 1-3, 2017, at the Arizona Biltmore Hotel in Phoenix, Arizona.