Fruit & Vegetables: Increase Your Intake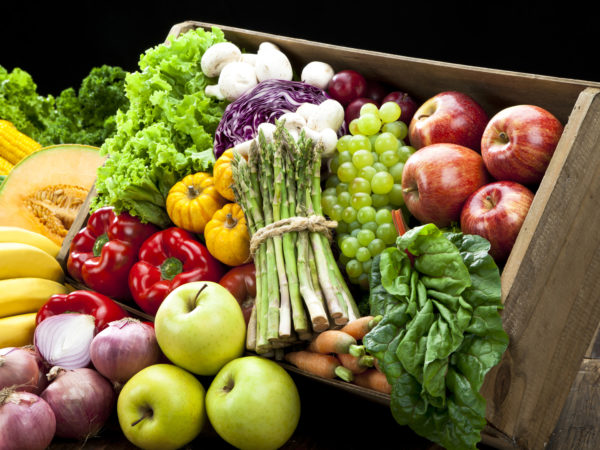 Increasing your intake of fruit and vegetables to 10 servings a day could cut your risk of heart attack, stroke, and all types of cancer. It might even reduce the chances of dying prematurely. Researchers at Imperial College London analyzed data on approximately two million people worldwide including the cases of thousands of individuals with heart disease, stroke, cancer and early deaths. They concluded that eating 10 portions of fruits and vegetables daily could cut the risk of heart disease by 24 percent, the risk of stroke by 33 percent, all types of cancer by 13 percent and chances of dying prematurely by 31 percent compared to people who don't eat any fruits and vegetables. One serving is equivalent to one small banana, apple, pear or large mandarin or three heaping tablespoons of cooked spinach, peas, broccoli or cauliflower. They reported that apples, pears, citrus fruits, salads and leafy green vegetables such as spinach and cruciferous vegetables such as broccoli, cabbage and cauliflower may help prevent heart disease, stroke, cardiovascular disease and early death and that the best ones for reducing cancer risk are green vegetables, such as spinach or green beans, yellow vegetables, such as peppers and carrots, and cruciferous vegetables.
My take? The 10 servings of fruits and vegetables a day recommended in this study may seem like a lot but come very close to the amounts called for in my anti-inflammatory diet: four to five servings of vegetables a day plus three to four servings of fruits. I hope the new British findings linking fruit and vegetable consumption to specific reductions in heart disease, stroke, cancer and premature death have some positive impact on dietary habits. The researchers note that most people in the UK don't come close to meeting the currently recommended five servings per day of fruits and vegetables. And according to the U.S. Centers for Disease Control and Prevention three quarters of Americans don't get the recommended 1.5 to 2 cups of fruit daily and 87 percent don't consume two to three cups of vegetables. As this investigation illustrates, more is much better. And below you'll find what else eating more fruits and vegetables can mean.
Source:
Dagfinn Aune et al, "Fruit and vegetable intake and the risk of cardiovascular disease, total cancer and all-cause mortality-a systematic review and dose response meta-analysis of prospective studies." International Journal of Epidemiology, February 22, 2017, doi.org/10.1093/ije/dyw319
Also in this week's bulletin:
Interested in expanding your knowledge on the latest in nutrition, healthful living and integrative medicine from internationally recognized experts including Andrew Weil, M.D., Donald Abrams, M.D., Victoria Maizes, M.D., Clint Woods, and more? Learn more about the 14th annual Nutrition Conference, Nutrition & Health: State of the Science and Clinical Applications, held May 1-3, 2017, at the Arizona Biltmore Hotel in Phoenix, Arizona.