Supplements May Be More Beneficial For Your Heart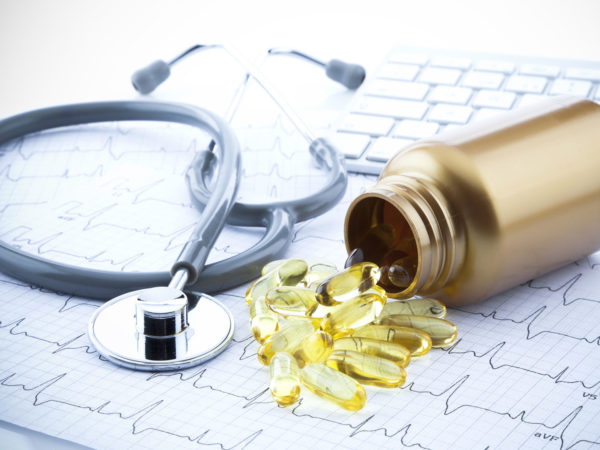 Which dietary supplements are best for cardiovascular health? A recent meta-analysis by a team at Brown University attempted to bring clarity to the issue. The authors reviewed information from 884 previously published randomized, controlled trials of 27 different types of antioxidant supplements and their effects on cardiovascular risk and disease. The studies included data on more than 883,000 people.
After analyzing the information, the investigators found strong evidence for benefits from several supplements. These included omega-3 fatty acids (decreased death from cardiovascular disease), folic acid (reduced stroke risk), and coenzyme Q10 (decreased death from all causes). Other supplements didn't fare so well, with the researchers finding that vitamin C, vitamin D, vitamin E, and selenium showed negligible effects on long-term cardiovascular disease outcomes or type-2 diabetes risk. However, the authors say more research is needed to better define the long-term effects of supplements on cardiovascular health.
Source
sciencedirect.com/science/article/abs/pii/S0735109722071066?via%3Dihub
Try this warm soup recipe: French Lentil Soup With Cremini Mushrooms, Sweet Potatoes And Thyme
Sign up for more Dr. Weil newsletters: