Long Periods Of Sitting Bad For The Heart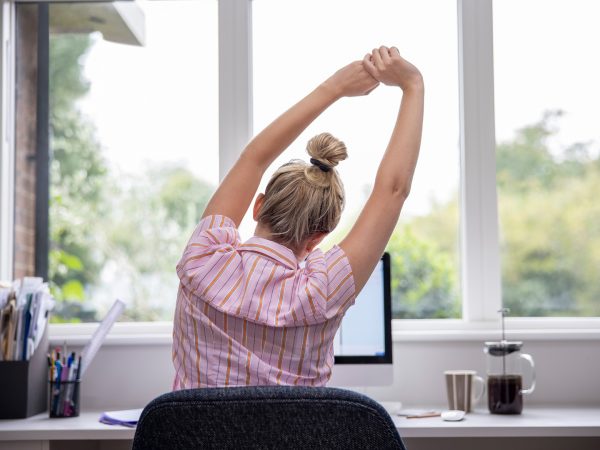 Being sedentary for long stretches of time — and sitting, in particular — could raise the risk of cardiovascular problems. That's the finding of a recent investigation by researchers at Simon Fraser University in British Columbia, Canada. In fact, prolonged sitting might even increase the odds of dying early.
Working with researchers at Beijing's Chinese Academy of Medical Sciences, they analyzed data from more than 105,000 participants from 21 countries who were followed for an average of 11 years. They found that people who reported sitting for six to eight hours a day had an up to 13 percent increased risk of developing cardiovascular disease, as well as of premature death, compared to their more active peers. Those who reported sitting for more than eight hours a day had a 20 percent greater risk of these problems.
While this conclusion didn't prove cause and effect, it's one more good reason to try to factor activity into your day, particularly if you work a desk job. In fact, the researchers also found that when people who sat more than four hours a day replaced just a half hour of sitting with exercise, their heart and death risks dropped by two percent. The report was published in JAMA Cardiology.
Try this recipe today: Vegan Coconut Flan
---
Sign up for more Dr. Weil newsletters:
---