Processed Meat Consumption Too High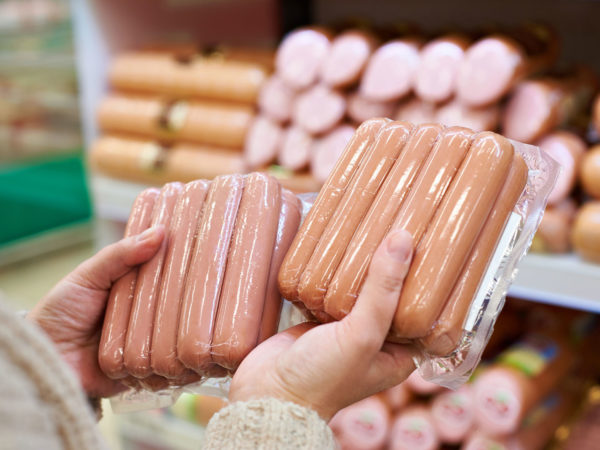 Processed meat includes sausages, hot dogs, ham, bacon and luncheon meat. These foods have been associated with greater risks of heart disease, diabetes and colorectal cancer. To determine changes in consumption over the past two decades researchers from Tufts University's School of Nutrition, Science and Policy analyzed data from 43,995 adults age 20 and older who took part in the National Health and Nutrition Examination Survey between 1999 and 2016. The investigators found no change in consumption, cancer epidemiologist Fang Fang Zhang, M.D., Ph.D., the study's lead investigator, suggested that lack of awareness of the health risks linked to processed meats as well as social, economic and cultural forces may help explain why so many Americans continue to consume them. The same study also found that fish consumption in the U.S. hasn't increased over the past two decades. But the researchers did observe a decline in consumption of unprocessed red meat and reported that for the first time poultry consumption exceeded that of red meat.  
My take?  We've known for some time that processed meats are associated with higher risks of colorectal cancer. The cancer-causing compounds they contain are believed to develop during the salting, curing or other methods involved in producing commercial products like bacon and sausage. According to the World Health Organization's International Agency for Research on Cancer processed meat is a carcinogen and red meat is a "probable" carcinogen. The less of these meats you eat the better.  
Source:
Fang Fang Zhang et al, "Trends in Processed Meat, Unprocessed Red Meat, Poultry, and Fish Consumption in the United States, 1999-2016," Journal of the Academy of Nutrition and Dietetics, July 21, 2019, doi.org/10.1016.j.jand2019.04.004 
More from this week's bulletin: