Plant Protein For Longer Life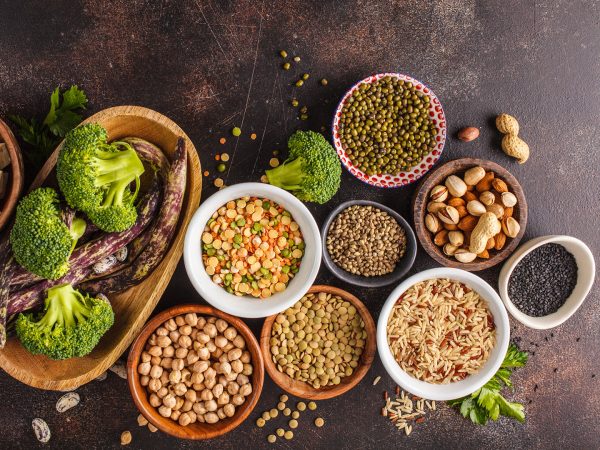 This news comes from Japan where scientists followed 70,696 midlife men and women for an average of 18 years. The study team found that those who consumed the most plant protein had a 28 percent lower rate of death from heart disease and a 28 percent lower rate of stroke than their peers. The researchers wrote that their study suggests that plant protein "may provide beneficial health effects, and that replacement of red and processed meat protein with plant or fish protein may increase longevity." The study showed that substituting three percent of calories from red meat with nine ounces of plant protein was associated with lower death rates including fewer deaths from cancer and cardiovascular disease. Because this was an observational study, it suggests – but cannot prove – links between consuming more plant protein and lower death rates.  
My take? You need only 10 to 20 percent of calories from protein each day – a modest amount. It's well known that very high protein diets accelerate calcium loss from the body and increase the risk of osteoporosis. Protein foods from animals higher in the food chain such as meat and fish also concentrate environmental toxins. The protein from plants, such as beans, whole grains, vegetables, and from fruits such as avocadoes, is the healthier choice for most of our protein needs. In addition, plant proteins come packaged with fiber, carbohydrates, healthful fats and phytocompounds that can help protect against many diseases. 
Source:
Sanjeev Budhathoki et al, "Association of Animal and Plant Protein Intake With All-Cause and Cause-Specific Mortality," JAMA Internal Medicine, August 26, 2019, doi:10.1001/jamainternmed.2019.2806 
 More from this week's bulletin: