Older Men & COVID-19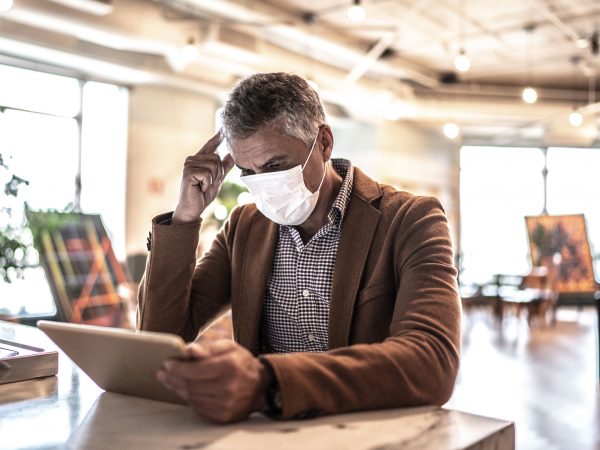 This finding comes from a Georgia State University study examining how concerned people are about COVID-19. The research team explored participants' issues about dying as a result of catching the virus and how worried they are about a family member contracting the disease. They also gauged their trepidation about the effects of the pandemic on hospitals, the economy, personal or family income and retail establishments running out of food or medicine. Participants were either between the ages of 18 and 35 or 65 and 81. Results showed that compared to other participants, older men were less worried about COVID-19, had made the fewest changes in behavior, were relatively less likely than others in the study to have worn a mask, and less apt to have consciously avoided touching their faces or to have purchased extra food.
The study concluded that older men may be at greater risk of contracting COVID-19 because they worry about catching or dying from it less than women their age or younger people of both sexes. Study leader Sarah Barber, a gerontology and psychology researcher, noted that the older men's attitude is concerning because data shows that the death rate from COVID-19 steadily rises with age and that men are at greater risk than women. Barber also noted that although worry is a key motivator of behavioral health changes, worry generally begins to ease with age and is typically lower among men than women.
Source:
Sara J. Barber et al, "COVID-19 Worries and Behavior Changes in Older and Younger Men and Women," The Journals of Gerontology: Series B. May 19, 2020, doi.org/10.1093/geronb/gbaa068
More current health news:
---
Sign up for more Dr. Weil newsletters:
---