Nuts For Better Sperm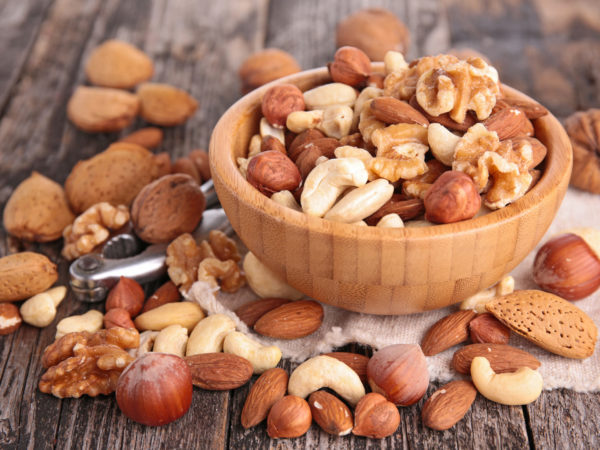 Declining sperm counts, a change attributed to pollution, smoking and a trend toward a westernized diet, have become a concern in the industrialized world. New research from Spain suggests that adding nuts to the diet could improve matters for some men. It found improved sperm counts as well as better sperm shape, vitality and motility, in men who ate two handfuls of mixed almonds, walnut and hazelnuts daily for 14 weeks. No such changes were seen among men in the study who continued eating their usual western-style diets. A total of 119 healthy men aged 18 to 35 participated.
The researchers said the improvements observed were consistent with those found in other recent studies examining diets rich in omega-3 fatty acids, antioxidants and folate. Lead researcher Albert Salas-Huetos of Universitat Rovira i Virgili noted that the men in the study were all healthy and fertile so the results may not translate to all men. He also cautioned that men hoping to become fathers shouldn't rely on adding nuts to their diets to boost fertility based on the results of this one study but said accumulating evidence does suggest that following a healthy diet might help increase chances of conception.
Source:
Albert Salas-Huetos et al, "A diet rich in nuts improves sperm count and motility: Improvements associated with better male fertility and explained by a reduction in sperm DNA fragmentation."  Presentation at the annual meeting of the European Society of Human Reproduction and Embryology, July 4, 2018, Barcelona, Spain.
Also in this week's bulletin: