NSAIDs And Your Heart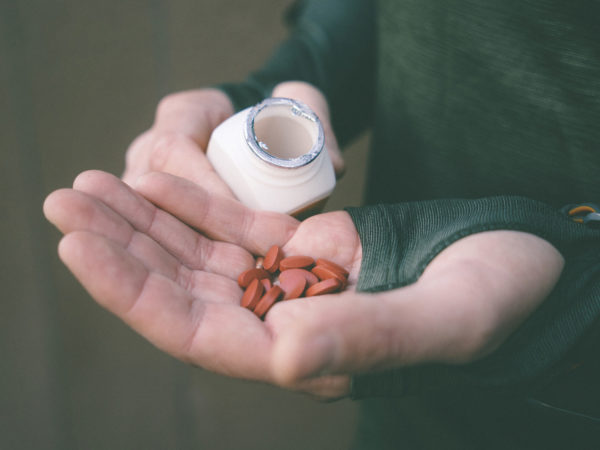 Ibuprofen and other non-steroidal anti-inflammatory drugs (NSAIDs) have been linked to high blood pressure and increased risk of heart attack, stroke and heart failure. And now a Danish investigation has found that they may increase the risk of cardiac arrest (where the heart suddenly stops working). Researchers from Copenhagen University Hospital identified the link by reviewing the records of patients who had cardiac arrest in Denmark between 2001 and 2010 and comparing the data to all redeemed prescriptions since 1995 for the NSAIDs diclofenac, naproxen, ibuprofen, rofecoxib and celecoxib. (The study didn't include non-prescription NSAIDs.) The team examined NSAID use in the 30 days before cardiac arrest and found that the drugs increased the risk by 31 percent. One NSAID, diclofenac, was associated with a 50 percent increased risk, while ibuprofen was linked with a 31 percent increased risk. Naproxen, celecoxib and rofecoxib, which are not widely prescribed in Denmark, were not associated with cardiac arrest (rofecoxib is now off the market in Denmark and the U.S.) These findings shouldn't be worrisome if you take over-the-counter NSAIDs occasionally for aches and pains. Most of the cardiac arrests in Denmark were in elderly people with existing risk factors. If you have cardiovascular disease or many cardiovascular risk factors, the Danish study leader recommends avoiding NSAIDs. 
Source:
Gunnar H. Gislason et al, "Non-steroidal anti-inflammatory drug use is associated with increased risk of out-of-hospital cardiac arrest: a nationwide case–time–control study." European Heart Journal – Cardiovascular Pharmacotherapy, December 24, 2016. DOI: doi.org/10.1093/ehjcvp/pvw041
Interested in expanding your knowledge on the latest in nutrition, healthful living and integrative medicine from internationally recognized experts including Andrew Weil, M.D., Donald Abrams, M.D., Victoria Maizes, M.D., Clint Woods, and more? Learn more about the 14th annual Nutrition Conference, Nutrition & Health: State of the Science and Clinical Applications, held May 1-3, 2017, at the Arizona Biltmore Hotel in Phoenix, Arizona.