Moms' Consumption Of Processed Foods Affects Children's Weight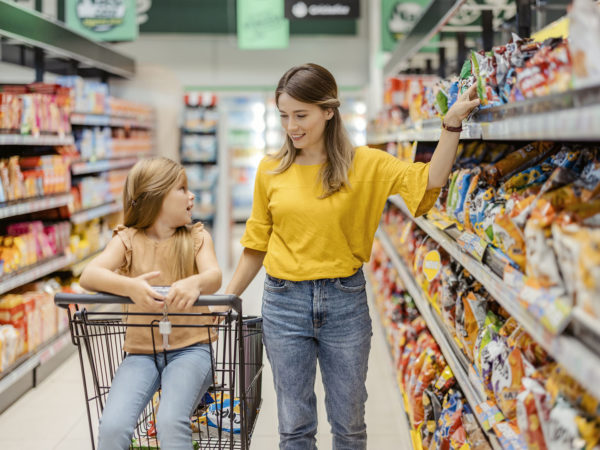 Mothers who frequently eat ultra-processed foods — such as packaged snacks and soft drinks — are more likely to have children who struggle with weight gain. That's according to an observational study by researchers at Harvard Medical School and their colleagues. The researchers analyzed data from two large, long-running studies, the Nurses' Health Study II and the Growing Up Today Study, which included information on 19,958 children born to 14,553 mothers.
By following data on the moms and their children during the period of childrearing for an average of four years, the team noted 12 percent of those children had become overweight or obese. In particular, the researchers found that a mother's ultra-processed food consumption was associated with an increased risk of her child being overweight or obese. Children of mothers with the highest consumption of ultra-high processed food were 26 percent more likely to be overweight or obese than those whose mothers ate the least amount of processed food. The study was published in The BMJ.
Sources
bmj.com/content/379/bmj-2022-07176
Try this recipe today: Traditional Cornbread
---
Sign up for more Dr. Weil newsletters:
---