Low Fat Diets & Testosterone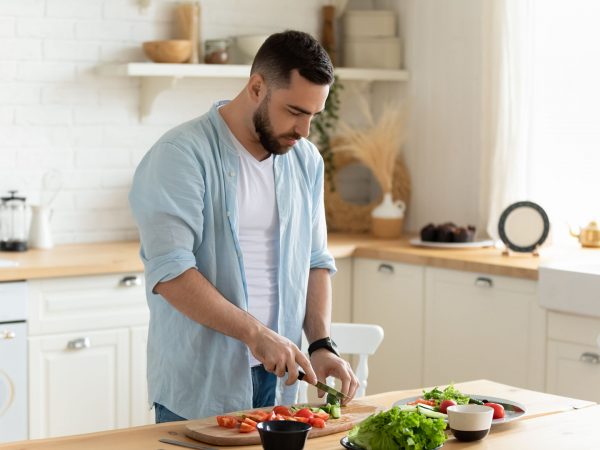 A new investigation from the UK suggests that low fat diets may reduce testosterone levels in men by 10 to 15 percent. This change can increase men's risk of heart disease, diabetes and Alzheimer's disease as well as negatively affect their athletic performance, mental health and sexual health. Lead researcher Joseph Whittaker of the University of Worcester's School of Allied Health and Community, who directed the analysis of previous research, noted that "ideally, we would like to see a few more studies to confirm our results. However, these studies may never come, normally researchers want to find new results, not replicate old ones." In the meantime, he advised men with low testosterone to avoid low fat diets.
Learn more about several popular diets and Dr. Weil's perspective on each: Dr. Weil's Guide To the Most Popular Diets
Source:
Joseph Whittaker-Keven Wu, "Low-fat diets and testosterone in men: Systematic review and meta-analysis of intervention studies," The Journal of Steroid Biochemistry and Molecular Biology, June 2021.
More current health news from this week's bulletin:

---
Sign up for more Dr. Weil newsletters:
---