How Ginger Supports The Immune System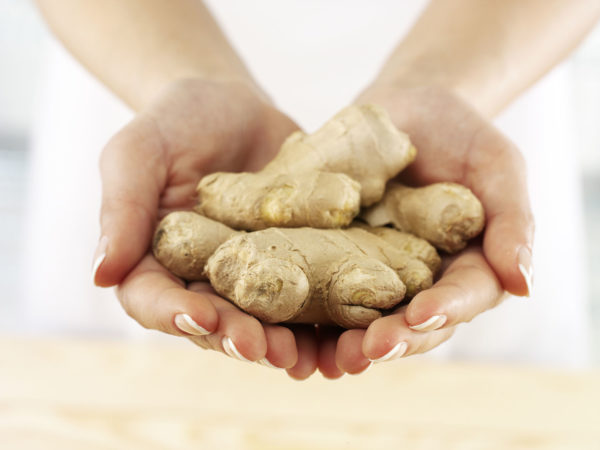 Ginger is more than a tasty addition to stir-fries, baked goods, and other dishes. It's also long been valued as an herbal remedy for a host of health concerns, from nausea to inflammatory conditions. Now, a recent laboratory study helps confirm what many have long suspected: Ginger may benefit the immune system as well.
Previous research suggests that pungent compounds in ginger, called gingerols, enter the bloodstream within 30 to 60 minutes of consuming ginger tea. Gingerols appear to exert their spicy "heat" through the TRPV1 receptor, which is located on the surface of nerve cells. Because white blood cells are also believed to have this receptor, researchers at the Leibniz Institute for Food Systems Biology at the Technical University of Munich tested whether gingerols could also influence immune cell activity. One of them, 6-gingerol, was of particular interest.
They found that a type of bacteria-fighting white blood cell called neutrophil granulocytes do indeed contain TRPV1 receptors. Even low concentrations of 6-gingerol strengthened the response of these immune cells to bacteria by about 30 percent.
"Our results support the assumption that the intake of common amounts of ginger may be sufficient to modulate cellular responses of the immune system," say the researchers.
Source
onlinelibrary.wiley/doi/10.1002/mnfr.202200434
Try this recipe today: Ginger Almond Pears
---
Sign up for more Dr. Weil newsletters:
---