Hold The Chocolate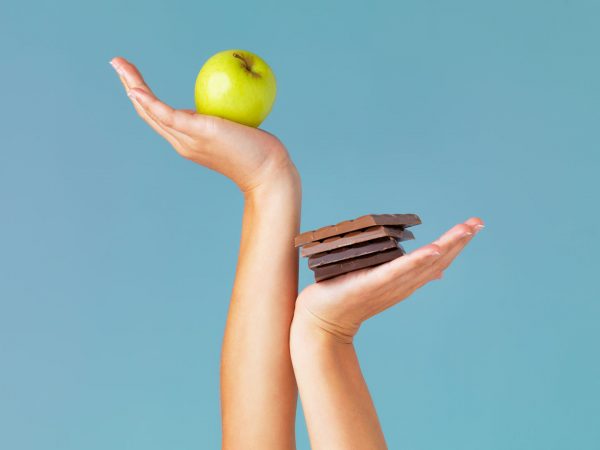 British researchers have identified too much chocolate in diets linked to increased risk of cardiovascular disease and death in mid-life Brits. Other sweets, as well as butter and white bread also were listed as foods to avoid to lower the risk of mid-life cardiovascular disease and death. To reach this conclusion, the authors analyzed data from 116,806 adults age 37 through 73, whose average age was 56. Participants reported what they ate during the previous 24 hours on two to five occasions. The researchers then identified the nutrients and food groups consumed. The incidence of cardiovascular disease and death was calculated using hospital admission and death registry records until 2017 and 2020, respectively.
The authors cautioned that the observational nature of the study does not allow for conclusions about a causal relationship between diet, cardiovascular disease and death. Also, since the dietary data was taken from individual 24-hour assessments rather than a continuous period of time, it may not represent the participants' lifetime diets. Future research could investigate the potential reasons for the associations seen between the two diets, cardiovascular disease and mortality. Consumers of the poor diets were more likely to be current smokers, under age 60, obese, less physically active as well as those with high blood pressure.
Study co-author Carmen Piernas, Ph.D., wrote that the findings suggest that eating less chocolate, other sweets, butter, low-fiber bread, sugar-sweetened beverages, fruit juice, table sugar and preserves could lower the risk of cardiovascular disease or death during middle-age. She noted that earlier studies suggested that foods containing less sugar and fewer calories may be associated with a lower risk of cardiovascular disease.
Source:
Carmen Piernas et al, "Associations between dietary patterns and the incidence of total and fatal cardiovascular disease and all-cause mortality in 116,806 individuals from the UK Biobank: a prospective cohort study." BMC Medicine, April 22, 2021.
More current health news from Dr. Weil's Weekly Bulletin:
---
Sign up for more Dr. Weil newsletters:
---