Healthy Lifestyle May Halve The Risk Of Long COVID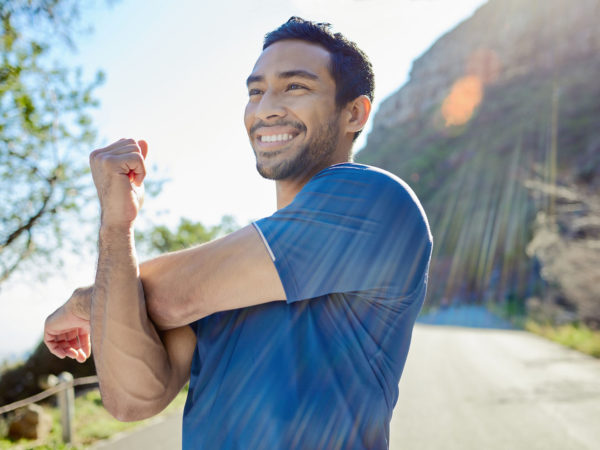 According to the U.S. Centers for Disease Control and Prevention, about 1 in 5 American adults who have had COVID-19 will go on to develop "long COVID" — symptoms such as shortness of breath, fatigue, and pain that last longer than three months. The consequences of long COVID can range from annoying to debilitating.
Researchers at the Harvard T.H. Chan School of Public Health wanted to determine whether healthy lifestyle measures could help counteract the risk of developing long COVID. They analyzed data from more than 32,000 female nurses who were part of the ongoing Nurses' Health Study II. The participants had answered questions about their lifestyle in 2017 and reported their history of COVID-19 between April 2020 and November 2021. The six lifestyle factors researchers reviewed included maintaining a healthy body weight, not smoking, regular exercise, adequate sleep (seven to nine hours a night), high-quality diet, and moderate alcohol consumption.
The investigators found that 44 percent of participants diagnosed with COVID-19 developed long COVID. Women who had five or six healthy lifestyle factors had a 49 percent lower risk of developing long COVID, compared to those without any healthy lifestyle factors. Maintaining a healthy weight and getting adequate sleep appeared to be the most protective. What's more, even women who developed long COVID but had healthier lifestyles had a 30 percent lower risk of having symptoms that interfered with their daily lives.
One possible explanation for the protective effects of lifestyle: Such measures help counteract chronic inflammation, which has been linked to long COVID.
Source
jamanetwork/journals/jamainternalmedicine/fullarticle/2800885
Try this recipe: Medicine Man
---
Sign up for more Dr. Weil newsletters:
---