Flavonols Linked To Slower Mental Decline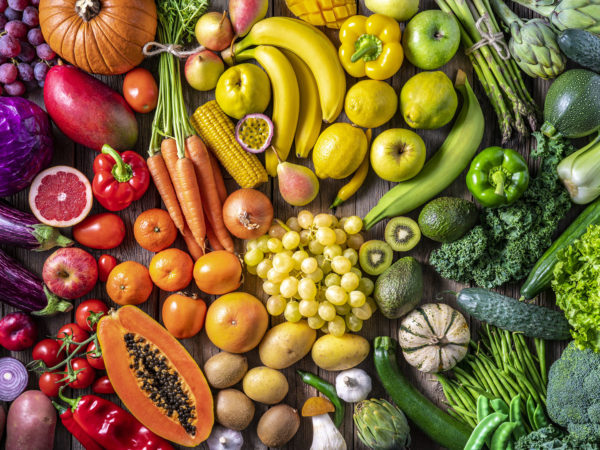 Filling your plate with a rainbow spectrum of colors could help protect your brain as you age. That's according to a recent report by researchers at Rush University Medical Center in Chicago. They examined the relationship between flavonols — the antioxidant pigments in plants that give many fruits and vegetables their bright hues — and cognitive function. They collected dietary data from 961 people with an average age of 81 who also underwent annual tests of memory and cognition for seven years.
The researchers found that people with the highest dietary intake of flavonols had slower decline of their cognitive function over time, compared with those who had the lowest flavonol intake. They also found these benefits for specific flavonols, including kaempferol (found in kale, beans, tea, spinach, and broccoli), quercetin (tomatoes, kale, apples, tea), and myricetin (tea, wine, kale, oranges, tomatoes). While more study is needed, the investigators believe that the antioxidant and anti-inflammatory properties of these compounds can help protect brain function.
Source
n.neurology.org/content/early/2022/11/22/WNL.0000000000201541
Try this recipe today: Braised Broccoli, Orange & Parmesan
Sign up for more Dr. Weil newsletters: