Fast Food Linked To Liver Disease Risk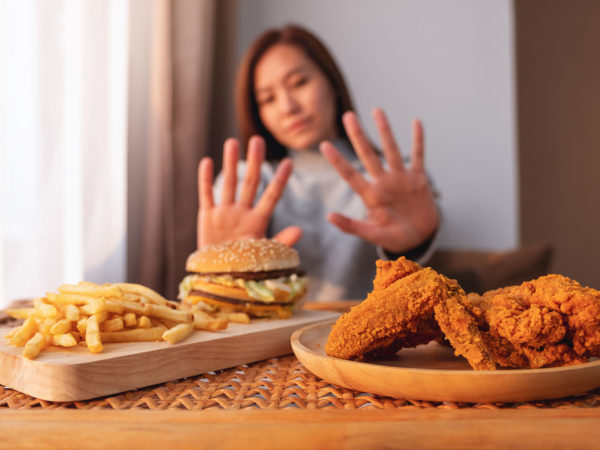 If you need another reason to cut out fast food, add an increased risk of liver disease to the list. For an investigation from Keck Medicine of USC, researchers analyzed data from some 4,000 adults who were part of the larger 2017-2018 National Health and Nutrition Examination Survey. The data included dietary information, as well as measurements of the amount of fat in their livers. The latter can indicate nonalcoholic fatty liver disease, a potentially life-threatening condition.
The research team found that people who were obese or had diabetes and consumed 20 percent or more of their daily calories from fast food also had severely elevated levels of fat in their liver compared to those in the survey who consumed less or no fast food. Over time, fat can build up in that organ, leading to cirrhosis (scarring), liver cancer, and liver failure. While previous research has shown a link between fast food and obesity and diabetes, this study is one of the first to demonstrate the negative impact of fast food on liver health, says the lead researcher.
Source
cghjournal/article/S1542-3565(22)01137-5/fulltext
Try This Recipe Today: Best-Ever Tofu Burger
---
Sign up for more Dr. Weil newsletters:
---