Exercise To Fight Anxiety?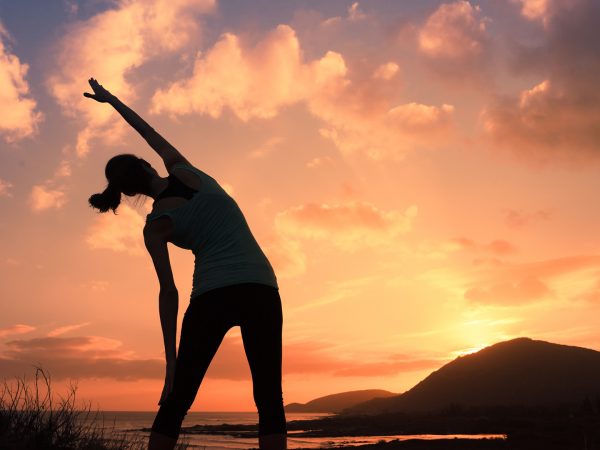 New research from Sweden suggests that regular physical exercise makes you less likely to suffer from anxiety. Investigators from Lund University noted that some 10 percent of individuals worldwide are believed to suffer from anxiety disorders, and that women are twice as likely to be affected as men. However, the team added that while exercise often is recommended as a treatment for anxiety, little has been known about its objective effects or how much is needed for success.
To investigate, the researchers looked at participants in the world's largest long-distance cross-country ski race held each year between 1989 and 2010. They found that skiers had a "significantly lower risk of developing anxiety compared to non-skiers during the same period" and that both men and women with a more physically active lifestyle "had an almost 60 percent lower risk of developing anxiety disorders over a follow-up period of up to 21 years."
They also found that while a male skier's physical performance did not appear to affect the risk of developing anxiety, the highest performing group of female skiers had almost twice the risk of developing anxiety disorders compared to competitors who were physically active at a lower performance level. Even so, the overall risk among the high-performing women was still significantly less than the incidence of anxiety seen among physically inactive women in the general population.
The investigators also noted that both exercise behaviors and anxiety symptoms are likely to be affected by genetics, psychological factors, and personality traits, which they were unable to control for in the study.
Source:
Martina Svenson et al, "Physical Activity is Associated with lower long-term incidence of anxiety in a population-based large-scale study." Frontiers in Psychiatry, DOI: 10.3389/fpsyt.2021.714014, September 10, 2021.
https://blog.frontiersin.org/2021/09/10/regular-exercise-lower-anxiety-study/
More current health news from this week's bulletin:
---
Sign up for more Dr. Weil newsletters:
---