Encourage These Five Aspects Of Sleep For Longer Life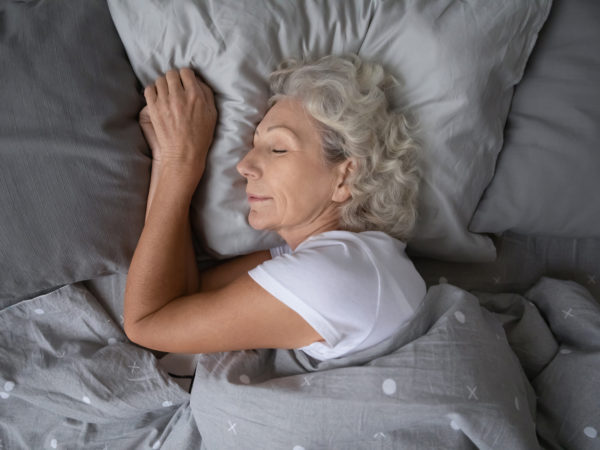 People who cultivate healthy sleep habits are more likely to live longer than those with poor-quality sleep. That's according to recent research by investigators at Harvard Medical School. They analyzed data from 172,321 people with an average age of 50 who were part of the large National Health Interview Survey between 2013 and 2018. The participants answered questions about their health and lifestyle, including their sleep experiences and habits.
Based on their responses, the researchers divided what they considered "good" aspects of sleep into five categories: ideal sleep duration of seven to eight hours a night; difficulty falling asleep no more than twice a week; trouble staying asleep no more than twice a week; not using any sleep medication; and feeling well rested after waking up at least five days a week.
After controlling for other factors that can increase the risk of early death, including lower socioeconomic status, smoking and alcohol consumption, and other medical conditions, they found that people who had all five sleep habits were significantly more protected against dying during the study period than those who had just one or no healthy sleep habits. Specifically, they were 30 percent less likely to die for any reason, 21 percent less likely to die from cardiovascular disease, 19 percent less likely to die from cancer, and 40 percent less likely to die from causes other than heart disease or cancer.
"Even from a young age, if people can develop these good sleep habits of getting enough sleep, making sure they are sleeping without too many distractions, and (having) good sleep hygiene overall, it can greatly benefit their overall long-term health," says the study's lead researcher.
Source
acc/About-ACC/Press-Releases/2023/02/22/21/35/Getting-Good-Sleep-Could-Add-Years-to-Your-Life
Try this recipe today: Lemon Garlic Hummus With Pita Chips
---
Sign up for more Dr. Weil newsletters:
---