Could A Daily Vitamin Improve Memory?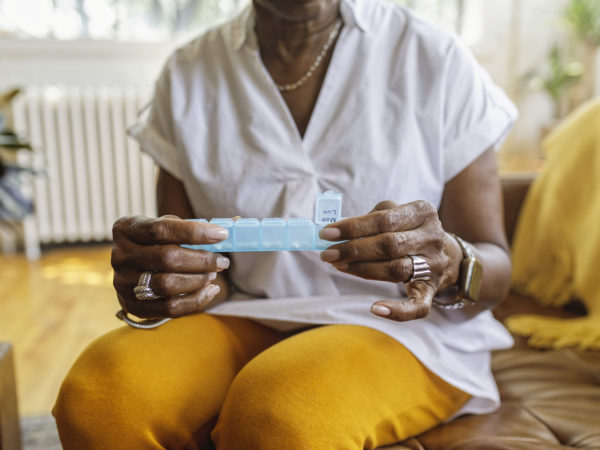 Many people take a daily multivitamin to supplement their diet and promote optimal health. But what does the research say? According to one recent study, multivitamins might help improve memory. Researchers at Columbia University, Brigham and Women's Hospital, and the Harvard T.H. Chan School of Public Health led a study that analyzed data from 3,562 people over age 60 who were part of the larger COcoa Supplement and Multivitamin Outcomes Study (COSMOS). The participants were randomly assigned to take either a multivitamin supplement or placebo pill every day for three years. Every year, they also took a series of online memory tests that specifically targeted the hippocampus, a part of the brain affected by the normal aging process.
The researchers found that people who took a daily multivitamin performed better on memory tests over the course of the study than those who took a placebo pill — an effect that was even more significant in people who had cardiovascular disease. These findings confirm those from an earlier report from COSMOS. They suggest that "multivitamin supplementation holds promise as a safe, accessible, and affordable approach to protecting cognitive health in older adults," says one of the study's co-authors.
Source
https://www.sciencedirect.com/science/article/abs/pii/S0002916523489046?via%3Dihub
Try this recipe today: Peach & Blueberry Cobbler
---
Sign up for more Dr. Weil newsletters:
---