Daily Multivitamin May Protect Cognitive Health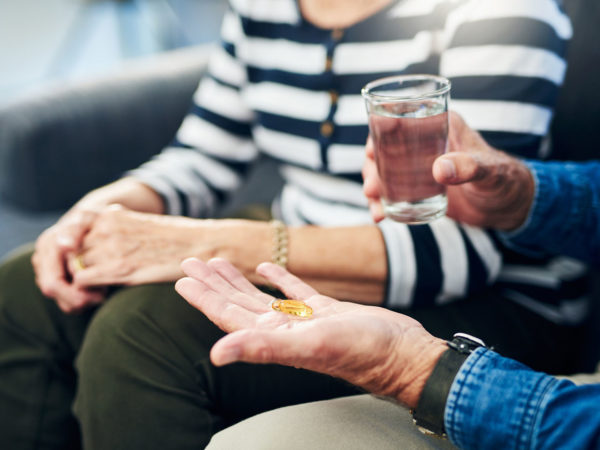 Taking a multivitamin every day might help protect the brain against age-related cognitive decline. That's according to a recent study from researchers at Wake Forest University School of Medicine. They used data from the large COcoa Supplement and Multivitamin Outcomes Study for the Mind (COSMOS-Mind), which looked at whether a daily cocoa extract or a multivitamin-mineral supplement could improve cognition in more than 2,200 adults ages 65 and older.
While the cocoa extract appeared to have no effect on cognitive function, people who reported taking a daily multivitamin-mineral supplement had a slower decline in cognitive function than their peers who didn't supplement. Specifically, researchers estimated that supplementing with a multivitamin for three years could lead to a roughly 60 percent slowing of cognitive decline — by about 1.8 years. These benefits appeared to be more pronounced in people with significant cardiovascular disease, who are at increased risk for cognitive decline.
Sources
alz-journals.onlinelibrary.wiley/doi/10.1002/alz.12767
sciencedaily/releases/2022/09/220914102010.htm
Try this recipe today: Miso Soup
---
Sign up for more Dr. Weil newsletters:
---