Breakfast: Why Oatmeal & Not Eggs?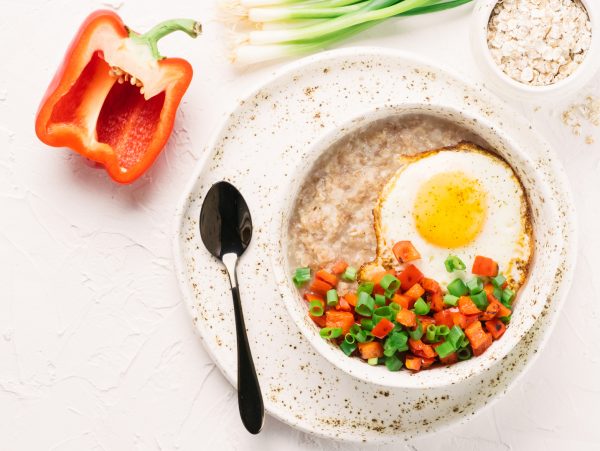 Researchers in Denmark came to this conclusion after examining dietary data from just over 55,000 56-year-olds, none of whom had a history of stroke. They found that the study participants consumed a weekly average of 2.1 servings of eggs, three servings of white bread, one serving of yogurt and 0.1 serving of oatmeal. The investigators followed half the participants for at least 13.4 years and found that 2,260 of them had a stroke during that period. Statistically, the researchers determined that participants who opted to eat oatmeal in place of a serving of eggs or white bread would have a four percent lower risk of stroke than those who continued to eat the average amount of eggs or bread for breakfast. Study leader Christina Dahm of Denmark's Aarhus University was quoted in news reports as noting that cholesterol is a factor for ischemic strokes "and our results were stronger for ischemic stroke, which could indicate that the cholesterol lowering effect of eating oats may have a long-term impact on the risk of ischemic strokes". The researchers noted that consuming breakfast daily – and oatmeal in particular – has long been linked to reduced stroke risk.
My take? All forms of oats are high in a kind of fiber called beta-glucan, which has demonstrated cholesterol-lowering properties; studies have shown that individuals with high cholesterol have lowered their total level by eight to 23 percent simply by consuming three grams of this soluble fiber (the amount found in one bowl of oatmeal) per day.
Source:
Christina C. Dahm et al, "Substitutions of Oatmeal and Breakfast Food Alternatives and the Rate of Stroke," Stroke, December 12, 2019, doi.org/10.1161/STROKEAHA.119.024977
More from this week's bulletin:
---
---