What's So Important About Breakfast?
If breakfast is the most important meal of the day, why do I feel foggy afterward? If I skip breakfast and just have some coffee, I feel fine.
Andrew Weil, M.D. | March 9, 2017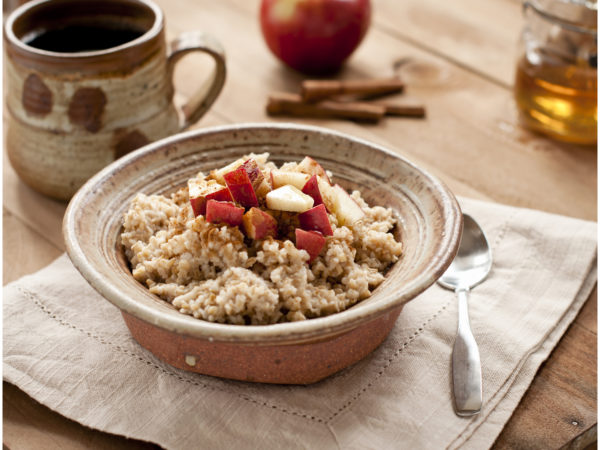 You're certainly not alone if you skip breakfast. A 2011 marketing research survey found that 10 percent of the U.S. population – some 31 million people – routinely does so. Most respondents who reported opting out of their morning meal were men between the ages of 18 and 34. The reasons given were that they didn't feel like eating or drinking or didn't have time or were too busy. These results should be taken in context, as the object of the survey was to identify the segment of the population at which to aim marketing messages that emphasize the importance of breakfast.
While breakfast is widely perceived as the most important meal of the day, there's little evidence demonstrating that it really is. In 2013 I addressed a question about the impact of breakfast on weight and weight loss and reported on a review of studies showing that 62 percent were biased in favor of the notion that eating breakfast is key to weight control. We simply do not have evidence to back that assumption up.
As for general health, it's not difficult to find investigations suggesting that you would be better off eating breakfast than skipping it. But the findings themselves do not necessarily prove that. A study published in 2013, for instance, concluded that men who skipped breakfast were at higher risk of coronary heart disease. It used questionnaires to determine the eating habits and health of some 26,902 men over a period of 16 years. Results showed only an association between skipping breakfast and developing heart disease. It didn't prove that the one caused the other.
In an article in the New York Times published in 2016, Aaron E. Carroll, a professor of pediatrics at Indiana University School of Medicine, discussed how breakfast can affect schoolchildren. He noted that one of the reasons breakfast seems to improve children's learning and progress is that too many (about 15 million children) don't get enough to eat at home. "It's not hard to imagine that children who are hungry will do better if they are nourished," Dr. Carroll wrote, adding that "this isn't the same…as testing whether children who are already well nourished and don't want breakfast should be forced to eat it."
I can't tell you why you feel foggy after eating breakfast. This can be a symptom of gluten sensitivity, so you might want to discuss that with your physician. But if you feel okay and aren't hungry when you skip breakfast, there's no need to worry that you're shortchanging your health by doing so, regardless of what ads for breakfast cereal may be claiming. My view is that breakfast is important for some people and less so for others – a matter of individual preference, and one that may change throughout life.
Andrew Weil, M.D.
Source:
Leah E. Cahill et al, "A Prospective Study of Breakfast Eating and Incident Coronary Heart Disease in a Cohort of Male U.S. Health Professionals." Circulation, July 23, 2013, doi: 10.1161/CIRCULATIONAHA.113.001474