Blueberries For Healthy Aging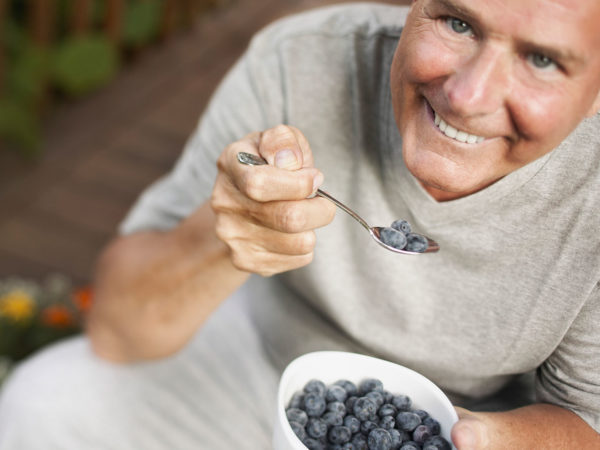 Those findings come from recent studies of the role blueberries can play in healthy aging. One investigation found that eating blueberries regularly improved seniors' performance on memory tests, a change that was attributed to the polyphenols in the berries. Another reviewed study showing that blueberry supplementation benefited memory in children and older adults with mild cognitive impairment. Findings that consuming a cup of blueberries daily could lower systolic blood pressure (the top number) and improve blood vessel function were credited to anthocyanins, the phytocompounds in the berries that give them their color. Adding blueberries to the diet of rats improved the animals' memory compared to rats that didn't get the berries. A cup of blueberries gives you only 80 calories, plus four grams of fiber and vitamin C, vitamin K, and vitamin B6. 
Beyond the new findings bear in mind that a half-cup of blueberries is equivalent to the antioxidant power of five servings of peas, carrots, apples, squash or broccoli. Blueberries are also a good source of fiber. A review of recent research on the role blueberries can play in healthy aging was published in the July 2019 issue of The Journals of Gerontology.  
 Source:
Donald K. Ingram et al, "Blue Versus Gray: Potential Health Benefits of Blueberries for Successful Aging," The Journals of Gerontology, July 2019, doi.org/10.1093/gerona/glz094 
 More from this week's bulletin: