Binge Watching TV Can Ruin Sleep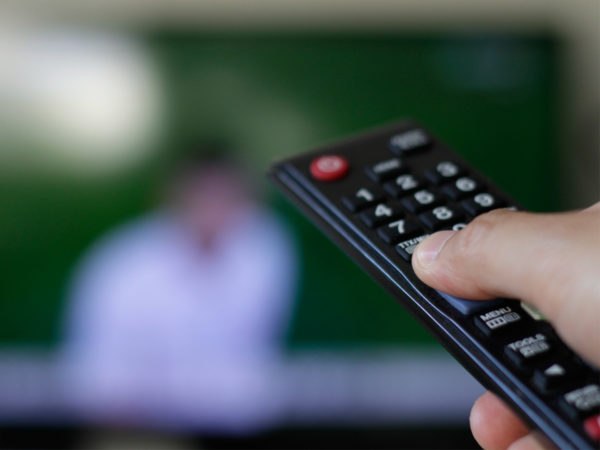 Watching a few hours of television nightly is unlikely to disturb your sleep if you switch from one show to another. But new research from Belgium has found that catching up on multiple episodes of your favorite shows can affect the quality of your sleep and leave you fatigued the next day even if you get the recommended 7.5 hours. This finding comes from a survey of the television viewing habits and sleep histories of 423 people between the ages of 18 and 25. The researchers reported that more than four out of five survey participants acknowledged binge-watching – a fifth of those binge-watched at least a few times each week, and nearly seven percent said they binged watched almost daily. Lead researcher Liese Exelmans was quoted in news reports as suggesting that being engaged with the same content for hours on end may leave viewers thinking about the show, what happened and what will happen next. "This may increase arousal, boost an individual's heartbeat, and lead to a longer cool-down period before a viewer is actually able to fall asleep," she said.
My take? This study isn't the first to suggest that binge watching is an unhealthy habit. Research on this subject from the University of Texas at Austin involved 316 people between the ages of 18 and 29 who were questioned about their TV-viewing habits and their moods. The researchers reported that those most likely to binge -watch were lonely and depressed, and were attempting to distract themselves from negative feelings. The study also found that binge-watchers were more likely to be people who lacked self-control. And researcher Yoon Hi Sung said at the time "physical fatigue and problems such as obesity and other health problems are related to binge-watching, and they are a cause for concern". All told, binge watching could affect much more than your sleep.
Source:
Liese Exelmans et al, "Binge Viewing, Sleep, and the Role of Pre-Sleep Arousal." Journal of Clinical Sleep Medicine, dx.doi.org/10.5664/jcsm.6704
Also in this week's bulletin: