Best Material For A Homemade Face Mask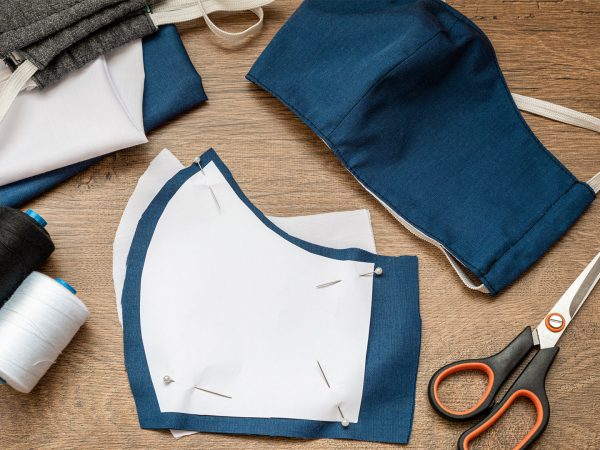 Not all cloth masks are created equally, and only certain types can keep the tiny droplets from coronavirus (COVID-19) coughs or sneezes that carry the coronavirus from getting in. To determine what fabrics work best – alone or in combination – researchers first measured the average size and number of particles in the air, and then used a fan to blow aerosols across various fabrics to see which one blocked the most particles. The winners were tightly woven cotton sheets combined with two layers of polyester-spandex chiffon – a sheer fabric often used in evening gowns. This combination blocked between 80 and 99 percent of all droplets (depending on droplet size). The team found similar results when they substituted natural silk or flannel for chiffon or just used a cotton quilt with cotton-polyester batting. But they warned that masks must fit properly – even a very small gap between face and mask reduced the filtering efficiency by half or more.
Source:
Supratik Guha et al, "Aerosol Filtration Efficiency of Common Fabrics Used in Respiratory Cloth Masks," ACS Nano, April 24, 2020.
More from this week's bulletin:
---
Looking for more Dr. Weil Newsletters?