Another Plus For Olive Oil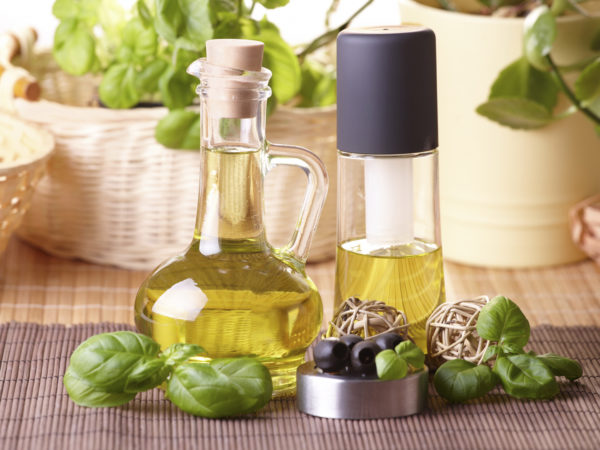 New research from Spain has found that a Mediterranean diet including extra olive oil potentiates the heart healthy benefits of HDL, the "good" cholesterol. This finding emerged from a yearlong study comparing the effects of three different diets on 296 individuals at high risk of cardiovascular disease. Researchers randomly assigned the participants, whose average age was 66, to a traditional Mediterranean diet enriched with about 4 tablespoons of olive oil daily; a Mediterranean diet plus extra nuts; or a "control" diet low on red meat, processed foods, and very limited on high fat dairy products and sweets. Results showed that the control diet reduced total and LDL ("bad") cholesterol levels. None of the diets increased HDL levels significantly, but the Mediterranean diet with the extra olive oil improved HDL functioning, enhancing the process by which it removes cholesterol from plaque and conveys it to the liver for elimination from the body. With the additional olive oil, HDL was also apparently better able to relax blood vessels and promote blood flow, as well as being more efficient at counteracting the effects of LDL, which can trigger development of plaque in arteries.
Source:
Montserrat Fitó et al, "Mediterranean Diet Improves High-Density Lipoprotein Function in High-Cardiovascular-Risk Individuals Clinical Perspective." Circulation, February 13, 2017, 633 DOI: 10.1161/CIRCULATIONAHA.116.023712
Also in this week's bulletin:
Interested in expanding your knowledge on the latest in nutrition, healthful living and integrative medicine from internationally recognized experts including Andrew Weil, M.D., Donald Abrams, M.D., Victoria Maizes, M.D., Clint Woods, and more? Learn more about the 14th annual Nutrition Conference, Nutrition & Health: State of the Science and Clinical Applications, held May 1-3, 2017, at the Arizona Biltmore Hotel in Phoenix, Arizona.