Air Pollution May Lead To Obesity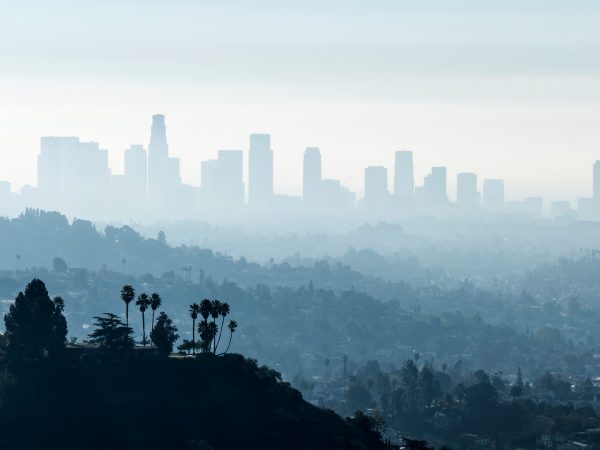 To arrive at these conclusions, researchers from the University of Colorado Boulder analyzed fecal samples from 101 young adults in Southern California. They also calculated the study participants' exposure to ozone for the previous year, based on information that was available from air-monitoring stations near the participants' homes. The researchers found that the study members who were exposed to higher levels of ozone showed less microbial diversity in their intestinal microbiomes and a predominance of certain species associated with obesity and disease. Of all the pollutants measured, the researchers found that ozone had more impact on the gut than gender, ethnicity or diet. Study leader Tanya Alderete, Ph.D., an assistant professor of integrative physiology, said this is important "since lower (bacterial) diversity has been linked with obesity and Type 2 diabetes."  The study also found that participants with higher exposure to ozone had a greater abundance of Bacteroides caecimuris, a species which some studies have associated with obesity. Dr. Alderete said earlier research linked smog with type 2 diabetes, weight gain and inflammatory bowel diseases and that the new findings suggest that some of those effects might be due to changes in the gut.
My take? The consequences of this type of pollution on the microbiome reported in the study are worth noting. We already know that one out of every three people in the United States is at higher-than-normal risk of experiencing ozone-related health effects. These include reduced lung function, which makes it harder to take a full breath and then exhale normally and makes breathing uncomfortable when you're exercising or working outdoors. Ozone can also irritate the respiratory system, causing coughing, sore throats and chest discomfort, as well as aggravate asthma by sensitizing people to the allergens that trigger their attacks.
Source:
Tanya L. Alderete et al "Air pollution exposure is associated with the gut microbiome as revealed by shotgun metagenomic sequencing." Environment International, May 2020, DOI: 10.1016/j.envint.2020.105604
More from this week's bulletin:
---
---