Acupuncture May Help Reduce Tension Headaches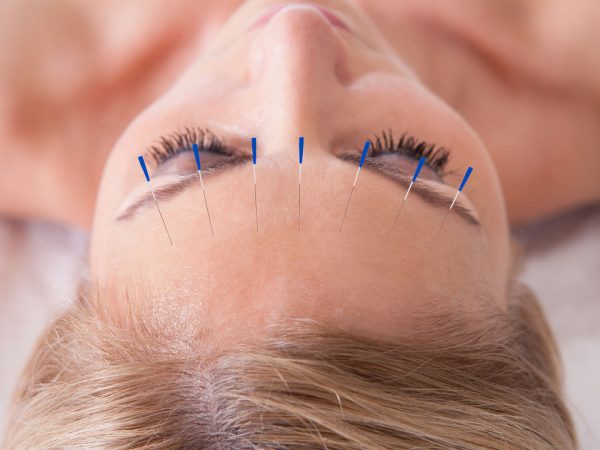 A growing body of evidence suggests that acupuncture appears to help prevent migraine headaches and reduce their frequency. However, there has been less research on the effect of this needling technique on tension headaches. Findings from one recent study have added to our knowledge in this area.
Tension headaches involve mild-to-moderate pain that occurs on both sides of the head. They are considered chronic when they occur at least 15 days a month. Researchers at the Chengdu University of Traditional Chinese Medicine in Chengdu, China, randomly assigned 218 people diagnosed with chronic tension headaches to either true acupuncture or superficial acupuncture. The latter involves placing acupuncture needles in the appropriate locations on the body, but less deeply. Both groups underwent 20 sessions over the course of two months.
Six months later, the researchers found that 68 percent of people who received true acupuncture reported at least a 50 percent reduction in the number of days they had tension headaches each month, compared to only about half of those who received superficial acupuncture. Overall, headache days dropped from 20 days per month to seven days per month in the group who received true acupuncture.
While more research is needed, the researchers say that eight weeks of treatment appear to help reduce the frequency of tension headaches in those prone to them. The study was published in Neurology.
Sources
https://n.neurology.org/content/early/2022/06/22/WNL.0000000000200670
Try this recipe today: Red Potato Salad
---
Sign up for more Dr. Weil newsletters:
---